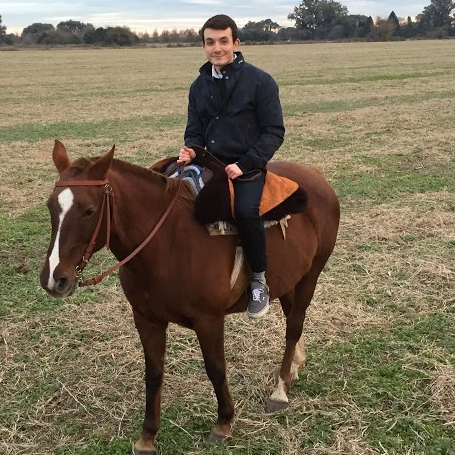 Levi Smith
Animal Science Intern

| Buenos Aires
Ball State University
23 September 2015
Buenos Aires. Mi querido. I do not even know where to begin. Interning in the tango capital of the world was the best experience I have had in my entire life. The people, the culture, the food, the excursions, the ease of life – it was all perfect. I interned in an animal veterinary clinic in Santos Lugares, which is just a short train ride outside of Capital. My supervisor not only taught me an immeasurable amount of knowledge in regards to veterinary medicine (more than I had learned in the 7 years I had interned in the United States), but he took me on as if I were his host son. He took me to get helado with his family, helped me plan excursions, took me to la Universidad de Buenos Aires to observe classes at the veterinary college, took me to ride his horses, and helped me in any situation I stumbled upon.
The best perk for me was being able to experience the city where one of my favorite people lived and worked – Eva Duarte de Perón. The Evita Museum was only 15 blocks from where I lived near Plaza Italia. Seeing the museum and visiting the tomb of Eva Perón was one of the highlights of my trip. Before coming to Argentina, I had known of Eva Perón and her amazing life for a long time, but actually being able to be where she lived and did all of those amazing things was completely surreal. My housing was perfect. I lived in a beautiful house right near Plaza Serrano in Palermo – the bar district. It was a safe and fun neighborhood where there was ALWAYS something to do: dinner at la parilla, dance classes at La Viruta, drinks near the plaza, or get on the Subte and go to Plaza de Mayo. Everyone in the city was super friendly, always eager to practice Spanish and/or English with me. While in Buenos Aires, I was able to travel to both Iguazú Falls and Mendoza. Both of these trips were magnificent! I went to Iguazú the second weekend
I was in Argentina and spent three days exploring Misiones and the beautiful falls of Iguazú. In June, my mom came to visit and we took that opportunity to go to Mendoza. It was much colder in Mendoza, but it was absolutely beautiful. We took a half-day wine and olive oil tour, saw the city of Mendoza, and took a day tour of the la Puente de Inca, ski slopes, Aconcagua, and had a great traditional lunch at the top of the mountains. I am dying to get back to Buenos Aires to reconnect with my awesome friends, relive my time spent there, and just embrace the beautiful culture of Argentina!
Back to all reviews
More Reviews for Animal Science and Wildlife Internships in Buenos Aires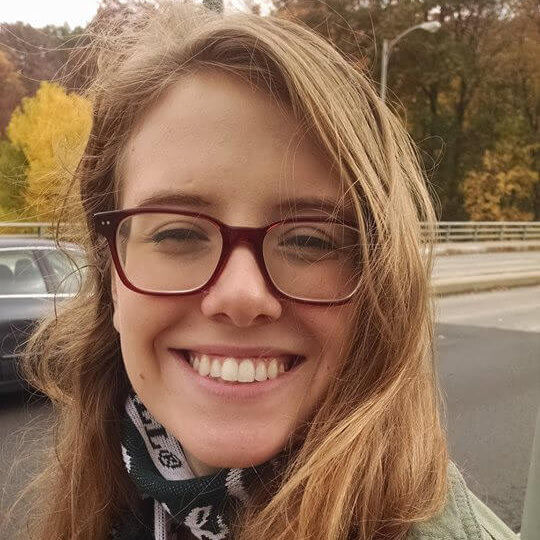 Krista Rodriguez
Animal Science Intern

| Buenos Aires
Michigan State University
24 October 2016
I had the opportunity to travel to Buenos Aires for my summer in 2016. Although I had prepared for most of the year until then, I wasn't quite sure what to expect before I got off the plane. This was the longest that I had spent away from home, and certainly the longest time I had spent in a foreign country that didn't speak my native language. Thankfully I did...