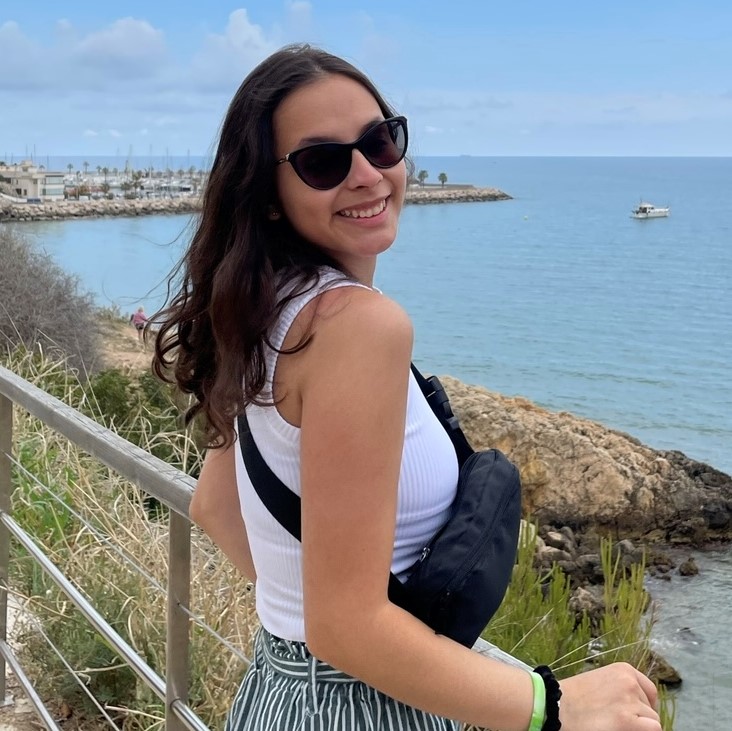 Marianna CU
Environmental Sustainability Intern

| Barcelona
Michigan State University
5 September 2023
Thanks to Connect-123 I was able to have an amazing summer in Barcelona. They helped me find an internship in the environmental sustainability field to work during my two months in Barcelona. Working at this organization helped me learn about the Catalonia region and the importance of it. As well as learning about the natural spaces and the Catalan work culture and lifestyle. In this internship, I was able to host activities in Spanish which helped me improve my Spanish. Connect-123 made sure to contact us about the internship in the beginning and during our time being there which made me feel confident since I knew I had a group of people supporting me.
Also, I was able to meet people from all over the US and the world through their events. Connect-123 made sure to encourage everyone to attend these events since it was an amazing opportunity to meet people in the same program as you. Overall, I had a great time in Barcelona and made so many memories with the most amazing people.
Back to all reviews
More Reviews for Environment and Sustainability Internships in Barcelona

Breanna Lujan
Environmental Intern

| Barcelona
Yale University
24 October 2012
Knowing only that I wanted to pursue an internship in environmental sustainability in Barcelona, I turned to Connect-123 to make this goal possible. From the beginning of the internship placement process, Connect-123 was very perceptive and responsive to my needs, questions, and concerns so as to ensure that I received the most out of my experience. Thanks to the efforts of Connect-123, I was able to work for an amazing...