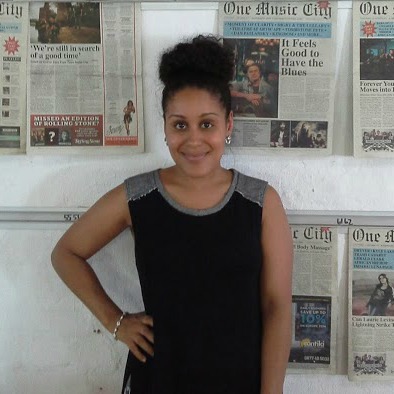 Tatiana Baez
Communications Intern

| Cape Town
Northeastern University
5 January 2015
What can I say? Traveling to Cape Town, South Africa was an experience of a life time! It's been a year since I departed and I am still experiencing nostalgia. Having never traveled before, let alone by myself, I found Connect 123 extremely accommodating. From the moment I arrived I felt at ease and very comfortable. Upon arriving at Perspectives (where most of you will be housed) we had a meeting with Jess that went over the Dos and Don'ts of living in new country, the culture and general information that I found very useful, such as the nearest markets, museums and the gym! Jess and Rachel were awesome and very encouraging about exploring the city on our own and were always a phone call away if we needed them.
In terms of my placement, Connect 123 placed me at a leading international magazine which until this day still boggles my mind – in a positive way! Although, I was initially interested in Marketing/Events and believed I would be able to translate this somehow at the company.
I wouldn't trade my experience for the world. During my four months I wrote several features for a partner publication, and learned a great deal about South African culture/music. Learning to concentrate while writing a story with music blaring in the background is something I'm quite proud of too. My workers were essentially like teachers who taught me about Cape Town's rich history and the music scene, later becoming friends that I still keep in touch with from time to time. I couldn't have asked for a better group of people to be surrounded by during the week. They truly taught me the importance of enjoying the "process", but not allowing it to consume me which many people do in the States since our work culture is VERY different. This is a lesson I have taken back with me and applied it to school and work in general which has proved to be helpful. It's all about the "Cape Town Vibes"
Overall, my experience living, working and playing in Cape Town was life changing and it would not have been a success had it not been for Connect 123 and their dedicated staff. Leaving your comfort zone especially if you have never traveled before can be distressing, but from the beginning I felt at "home", in partly because I knew I had a great support system. The excursions that they scheduled were definitely worth it in terms of meeting other students and "breaking the ice". As for Perspectives? I loved living there. It was situated in the middle of everything and our apartment was nice. I know some may argue that the total cost is "pricey", but after returning having put everything into perspective, it really is worth it. The staffs at Connect 123 literally take care of everything: your placement, securing you an apt. that is safe, making sure you arrive/depart safely etc. All you have to do is show up, play it smart and enjoy your stay in the lovely Motherland!
What I miss most about Cape Town is its simplicity. Living in CT taught me to pump my brakes in terms of living life. I learned to appreciate the things we most often take for granted, such as nature, genuinely interacting with people and appreciating another's culture. It is truly a place that will captivate you and still a piece of your heart! I plan to hopefully return by summer 2015. I can't wait. A big THANKS to the Connect 123 staff for running a great program. Hope to see you soon.
Back to all reviews
More Reviews for Communications, PR and Event Management Internships in Cape Town