Why Setting Goals Is Important For Your Internship
By Brett Steenbarger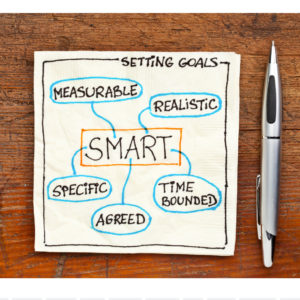 What do you want to get from your international work experience? How would you like your internship to prepare you for your career future? What will you take away from your internship that will make you a broader, better person?
One of the first exercises Connect-123 interns complete is keeping a journal for goal setting. As the saying goes, if you aim for nothing, you'll hit your mark every time. Goals guide us, but they also inspire and motivate us. The right goals bring out the best in us.
A wealth of recent research in psychology suggests that goal setting enhances motivation and self-confidence. It also helps us become more productive and successful in our work. But not all goals are created equal. Effective goals are SMART:
• Specific
• Measurable
• Achievable
• Realistic
• Time-Bound
In other words, the right goals make us accountable for our development. Having broad, fuzzy, unrealistic goals does not help us make improvements here and now. A good goal always has a plan: a way that we will reach our desired end. Without a plan, a goal is merely a good intention.
A great way to improve our ability to reach our goals is to share them with others. When we make our goals public, we hold ourselves accountable. We also create a situation where friends and colleagues can help each other grow. We've built goal-setting into the very start of the internship—the orientation session—and it's a shared exercise. When goals are incorporated into teamwork, great things can happen, as sports coaches and entrepreneurs understand.
So what's your goal for studying abroad, whether in a virtual internship or in a live experience? Every great goal is a dream with a deadline. Eyes on the stars, feet on the ground: let's go!