What my internship in Dublin taught me: UT Dallas undergrad shares experience abroad
By Roselie Kelly

Hannah is studying arts and technology with a focus on interaction and design at the University of Texas at Dallas. From the land where everything is bigger, to the land where everything is greener, Hannah traveled from Dallas to Dublin to complete an eight-week internship in application design. Once she pushed through the initial discomfort she experienced as a solo traveler and choose to approach her experience abroad with a positive attitude, she settled into what would become the best experience of her academic career.
We ask Hannah what her internship in Dublin taught her about life, work, and application design.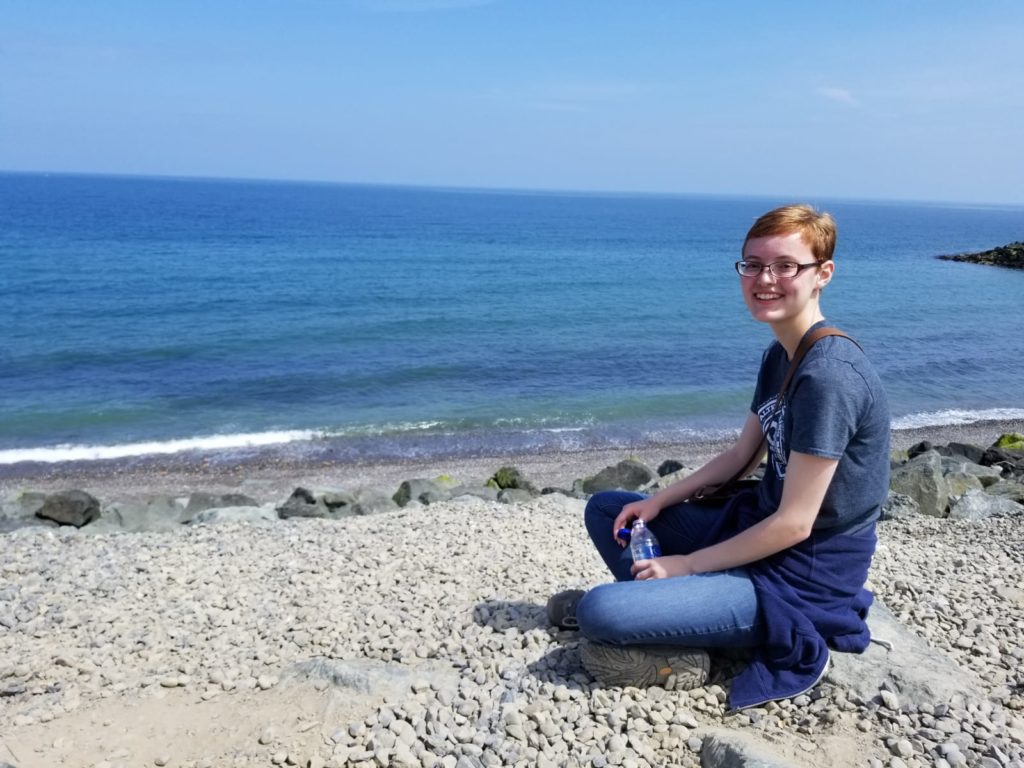 Tell us about your internship in Dublin
I have to say that my internship in Dublin was hands-down the best experience of my academic career!
I worked as a user experience designer at a company that develops travel apps. My internship included working on designs for apps, from screens to icons, as well as researching user experience design trends and applying them. My role was dynamic and I worked on multiple projects.
Were you given a lot of responsibility at your placement?
I was really surprised at how much responsibility I was given as an intern. I had accepted the fact that I may be shoved in a corner sometimes and given "grunt" work, but that wasn't the case at all. My colleagues accepted me as an equal member of the team, and I had the privilege of working with different developers and designers on multiple projects. It was fantastic, I learned so much. Plus I got to work with expensive software that I wouldn't have as a student!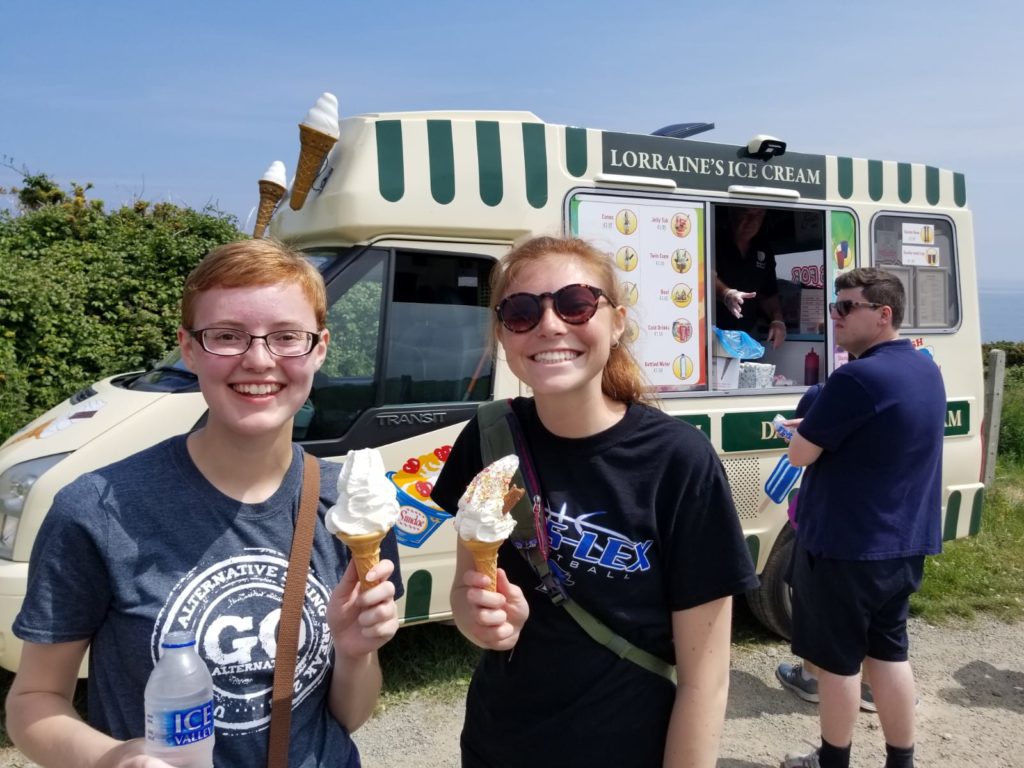 What work culture did you encounter in Dublin at your internship?
The company where I worked offered a very interesting work culture and dynamic. It had the feel of an informal tech start-up environment, with a huge kitchen, free breakfast, fun social events, and even ping-pong tables. When it came down to the work, the culture was corporate, formal and well-organized.
What skills did you develop during your internship?
The biggest skill I developed is pure design and being more detail oriented.
I learned that creating an application is largely about getting the design right, and making sure that the design stays consistent with how the rest of the app looks and works. I learned a lot about how to design for user experience, and I also improved my skills regarding research and interviewing people on the quality of the apps.
What was your biggest accomplishment at work?
Aside from the design work, I put together a presentation about writing design tips. It's not really my strong suit. I worked hard, and it turned out great! I also realized I can do what I want. It's a bit silly…I mean, I recognize that I don't always have to be extremely social. I can do things I enjoy, and that's ok even though it's not what everyone else is doing.
What did you like about Dublin?
Dublin is very beautiful. It has so many parks and is so very green. I'll miss how green it is Dublin! Texas isn't like this. Dublin has a thumping nightlife too. I'm not someone who is really into that, and I was still able to have a fantastic time. There's so much to do and so much history. Dublin is old but young at the same time. You can see it in the architecture. I like the modern signage on old buildings.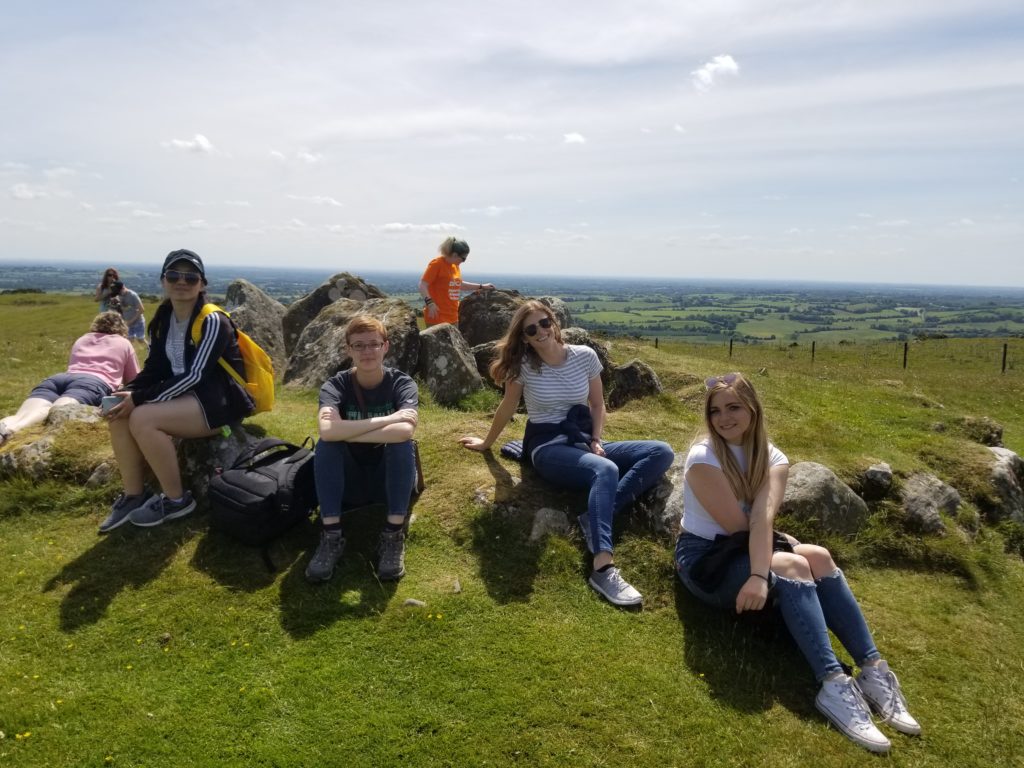 What do you think the difference is between an internship at home and an internship abroad?
I don't think I would have had the level of involvement at home as I did here. I think I would've been more stressed. Here, the focus of the trip is to enjoy yourself and experience new things. So, I came into this with a different perspective than I would have at home.
How did Connect-123 enhance your experience?
None of this would have happened without Connect-123. Finding the perfect internship for me that suited my interests and academic focus was everything! I'm so happy Connect-123 found just the right internship for me. The Connect-123 calendar of events and weekend trips were pretty cool too. I enjoyed going to Donegal and the Mythical Adventure tour. Also, it was great having the level of advice and support I got from the Connect-123 team while in Dublin.
What advice would you give someone considering an internship abroad?
Do it. Experience as much as you can. Travel or do something new every weekend. Do something for yourself.
Connect-123 offers internship opportunities in Dublin in a wide variety of industries. If you are interested in an internship in Dublin, click here to get in touch!
Click here to read testimonials from our Connect-123 alumni.