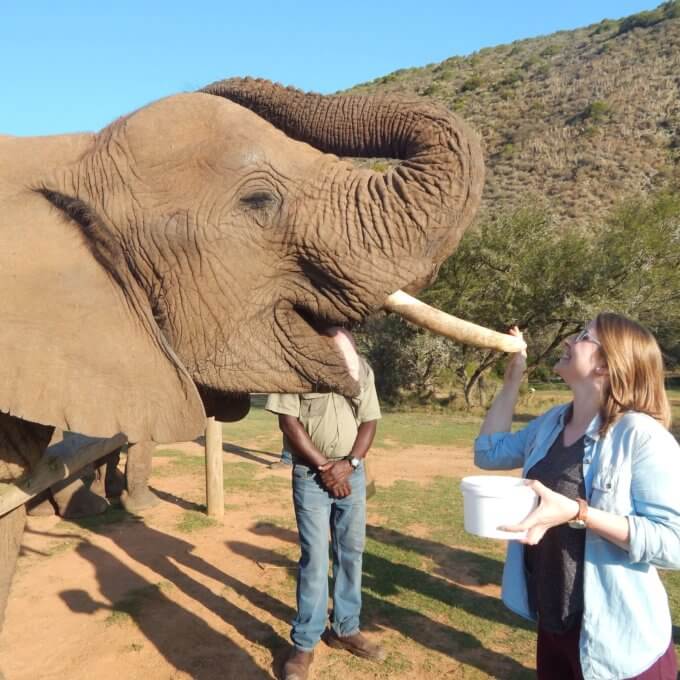 Ainsleigh Toth
Social Work Intern

| Cape Town
Meredith College
13 June 2016
Cape Town is one of those amazing places that you will never quite fully understand until you live in it. It is a surprising city, from mountain side to beach sunsets to city lights, it really has anything you could want to do. Cape Town definitely is a raw metropolitan, so you must be willing to explore life outside of your comfort zone. Connect-123 provided phenomenal support leading up to my arrival, and then continued to answer any questions or concerns that I had throughout my time in Cape Town. If you want support along with individual freedom, then Connect-123 is definitely the program for you.
Doing a social work internship in an orphanage and townships, it certainly gave me eye opening insight to the social situations in South Africa. Being one of the most amazing places to live, its astonishing to witness the extreme flaws of the social arrangement. I had the chance to do two different internships in two months and with that came amazing opportunities to experience many diverse situations. Each experience gave me a different chance to obtain knowledge about things that wouldn't even be imaginable at home.
I am so happy I chose Connect-123 to organize my summer plans!
Back to all reviews
More Reviews for Social Work Internships in Cape Town