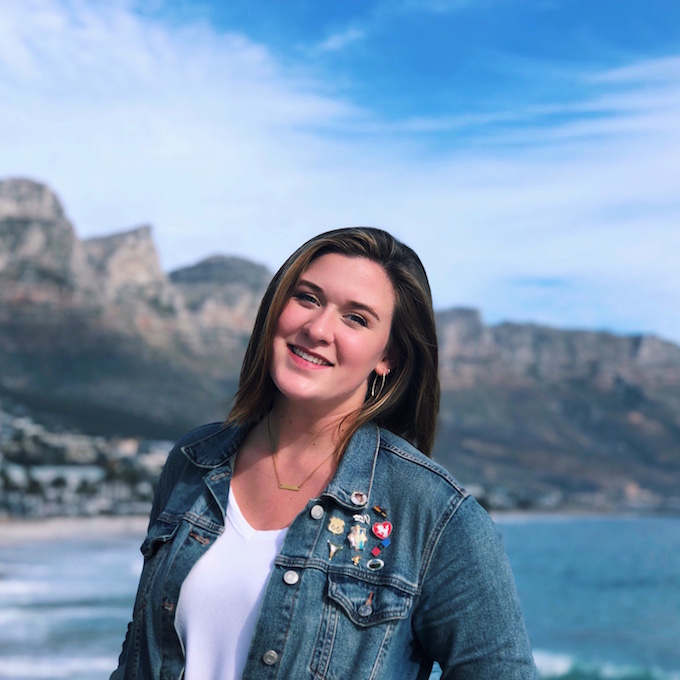 Sarah Eiland
Social Work Intern

| Cape Town
Rhodes College
17 October 2019
This summer I had the unique opportunity to work for an NGO that aims to uplift the homeless population of Cape Town by providing meaningful job opportunities, a monthly income, and social work services.
The NGO currently operates three urban gardens, a street sweeping operation in the tourist-heavy area of town, and recently opened a safe house and rehab facility outside of the city.
During my internship, I had the chance to fill a variety of roles. Some days I swept with the homeless men and talked to them about their life stories. Other days I filled the role of a garden supervisor or completed reports for stakeholders. My project in the latter half of my time in Cape Town consisted of me collecting a visual story to share with donors and for the archival integrity of the organization. It culminated in an event where our pictures were hung, beneficiaries spoke, and all 45 of us in attendance ate from a giant pot of soup I made in my small apartment.
My most memorable day was my first day when I visited the home of a notorious South African prison gang leader. Working with the NGO exposed me to troubles and people I would never have encountered otherwise. I learned about homelessness, apartheid, current South African political affairs, drug addiction, South African gangs, Cape Town crime, and so much more just through my daily interactions with people who are affected by these issues. My internship turned out to be much more field experience than I anticipated, but I would never have gained the knowledge and personal growth that I acquired through any other type of internship.
I am forever grateful for this life-changing opportunity. It has already changed how I look at my future. I will surely think of my time in Cape Town and the lessons I've learned for years to come.
Back to all reviews
More Reviews for Social Work Internships in Cape Town