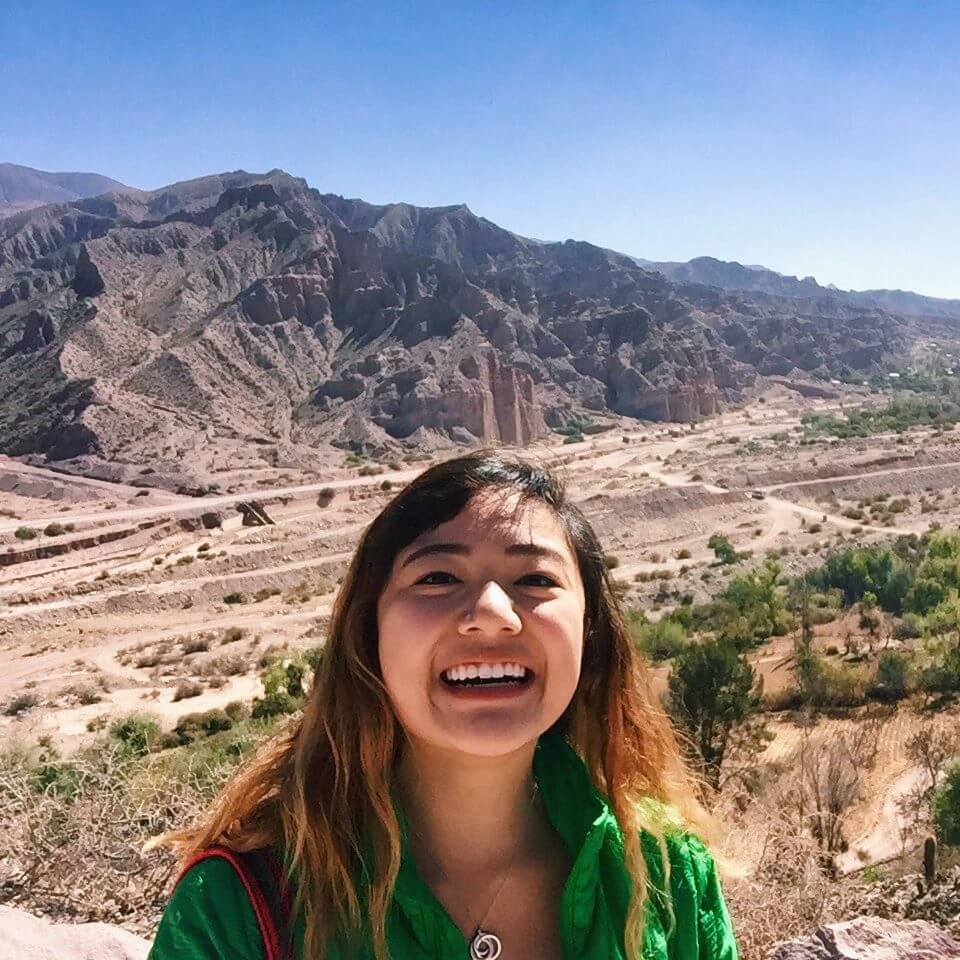 Audrey Gozali
Engineering Intern

| Buenos Aires
Santa Clara University
1 September 2016
My time in Buenos Aires was one of the most rewarding experiences in my life. I had never travelled outside the country alone before coming to Buenos Aires, and Connect-123 gave me all the support I needed to thrive in this vibrant city. From setting me up at a home away from home to helping me navigate the busy streets, Connect-123 gave me the foundation for the incredible life I cultivated in Argentina for two months.
Coming to Buenos Aires, there was definitely a steep learning curve in regards to the dialect spoken here, but within a couple weeks, I was able to communicate successfully with the porteños. As I have been studying Spanish for years and have continued my studies in college, learning to adapt to the speaking style of the Argentines felt like an unbelievable accomplishment.
Moreover, the work I did at my internship was so rewarding. I worked on a joint project between two environmentally-focused NGOs, where I helped design and plan the construction of one of Argentina's first natural swimming pools. While the majority of my research focused on the environment close to Buenos Aires, through my co-workers I learned a lot about the progress in the Green movement in various regions of Argentina and South America. From these two short months in Buenos Aires, I gained confidence in my Spanish-speaking abilities, enriched myself with the Argentine culture, and achieved more than I thought possible with my internship.
Back to all reviews
More Reviews for Engineering Internships in Buenos Aires