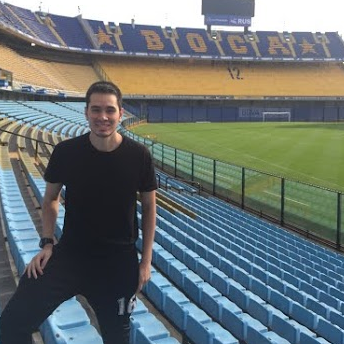 Jose Veintimilla
Engineering Intern

| Buenos Aires
Carnegie Mellon University
17 August 2015
My experience in Buenos Aires was both amazing and unforgettable. My only regret was not staying longer! Buenos Aires is a vibrant city with so much to do and it was great having Connect-123 help me enjoy the city with all it has to offer. When I told Connect-123 that I wanted an engineering internship in Buenos Aires, they found one in a timely manner and organized everything that I needed for my stay in Argentina. I interned with a 3D-printing company and gained valuable working experience there.
I learned how to use the software that they use to design their models and got to print cool things for myself. After learning how to use their software a lot of doors opened up for me and I was able to help them with a few projects that they were working on. In the end, I felt like I helped them a lot. Aside from the internship, Connect-123 did a really good job in organizing the social component of my experience.
They organized social events to meet other interns, which I really liked because all of the people I met through Connect-123 were truly amazing and I became very close to them during my trip. They also reached out a few times to let me and other interns know about the cool things going on in the city. I would highly recommend doing this type of experience no matter what field of work you plan to do.
Back to all reviews
More Reviews for Engineering Internships in Buenos Aires