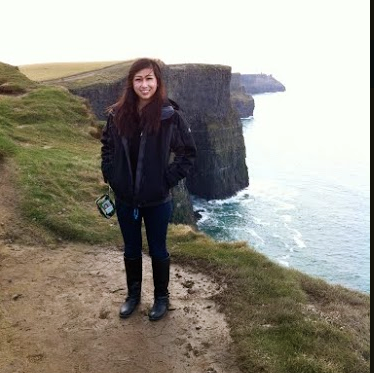 Ivy Lee
Photography Intern

| Dublin
Northeastern University
19 May 2015
I'm finding it very difficult to describe my time in Dublin. How can you put four months of incredible experiences into words? I have made some very good friends and seen breathtaking places. This internship has truly allowed me to expand my horizons by placing me in all the new experiences.
From traveling to work, everyday was filled with opportunities to learn and grow. It's a scary thing to travel to a new country, knowing no one, and starting a job, but thankfully I had Connect-123 there to guide me. My program coordinator eased my nerves about my new internship, and being away in general, by showing me around and giving me advice about Dublin and my new job. She even put together events with other Connect-123 interns that allowed me to meet some of my now very good friends. Most importantly she helped place me in an internship with a great photography company, where I have spent the last four months working with phenomenal people, and expanding my knowledge on the field of photography.
It's not often that someone gets this amazing opportunity to go abroad, work, travel, and have as much fun as I have had, so thank you so much to Connect-123 for giving me this once in a life time adventure.
Back to all reviews
More Reviews for Film and Photography Internships in Dublin