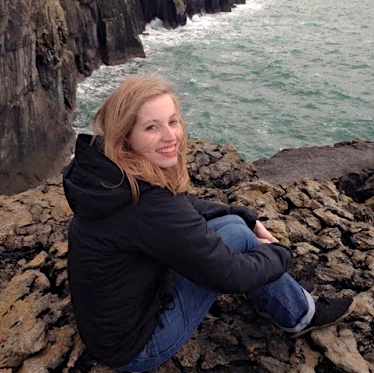 Rebecca Sims
Media Intern

| Dublin
Lewis-Clark State College
24 April 2015
My time in Dublin was unforgettable. I was unsure of moving to a brand new place where I didn't know anyone, but I couldn't be happier with the way things turned out. From the moment I stepped off the plane I felt comfortable and happy. Connect-123 set me up with a fantastic homestay where I made some of the best friends I've ever had.
My first day in Dublin, my program coordinator showed me around the city and helped me find a bus route to my internship. She was also great about taking all of the interns to fun places and giving advice on things to see and do. Connect-123 set me up with the best internship I could have asked for. I had been wanting to gain more experience in the film world, specifically as a production assistant. That is exactly what I did among other things. I worked on several short films and added projects to my resume that I'm truly proud of. I had the opportunity to see things and meet people that I never could have otherwise.
Connect-123 did an incredible job at setting me up with exactly what I was looking for and helping me make memories I will hold on to forever!
Back to all reviews
More Reviews for Film and Photography Internships in Dublin