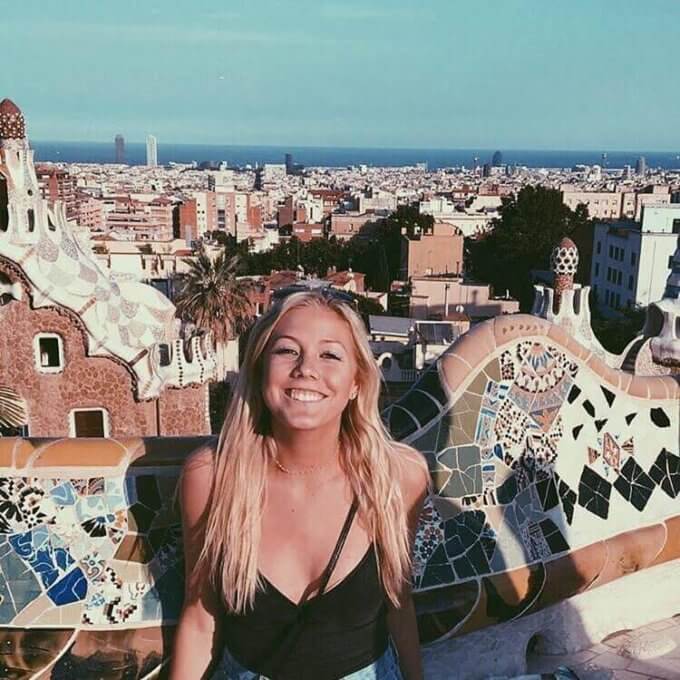 Mackenzie Brecker
Journalism Intern

| Barcelona
University of Colorado at Boulder
14 July 2016
Spending my summer in Barcelona was one of the greatest experiences I could've asked for! Thanks to Connect-123, I was able to live in my dream city, and work there! I had always had a fascination with Barcelona, but I never had a reason to go before.
I was very nervous to come to Barcelona without knowing anyone, but Connect-123 provided me with all the tools I needed. Through my program, I didn't have to worry about finding housing, which took a huge weight off of my shoulders. Also, Connect-123 had weekly social events to meet other people from the program! Even though I was able to meet a lot of my friends through living in my apartment, it was awesome to meet people who didn't live near you, and the events were always super fun!
Barcelona is such a beautiful city and there are always things to do. When I wasn't at my internship I could go to the beach, go sight-seeing, or just walk around the city.
It's sad that my time here in Barcelona is coming to an end. My internship was exactly what I was looking for, and I was able to gain a lot of experience for my field in journalism. If it wasn't for Connect 123, I would have never been able to find an internship like this. Looking back, I will never forget this experience, and I will forever cherish the memories and friendships I made here.
Back to all reviews
More Reviews for Journalism Internships in Barcelona