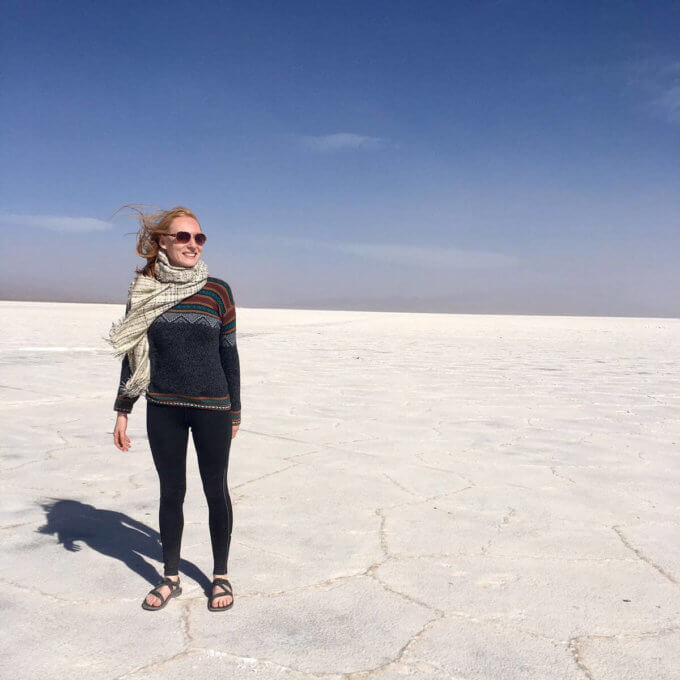 Madeline Sanchez
Finance Intern

| Buenos Aires
Michigan State University
28 July 2017
I wasn't nervous to study abroad. I've traveled alone before and feel pretty comfortable wherever I go—so my biggest fear of coming to Buenos Aires was that the experience wouldn't live up to my previous ones. When I arrived in Buenos Aires, I was lucky enough to have two incredibly kind and hilarious host sisters that happened to be the same age as me. They immediately welcomed me into their circle of friends and always pretended to understand my Spanish. Looking back, I can't even compare this experience to my others. I may have only been here for 3 months, but they truly feel like sisters to me.
My internship with Connect-123 gave me a unique perspective of Argentina, because I was able to work outside of the "bubble" that is Buenos Aires. I didn't want an internship where I would be stuck in an office each day, and Connect-123 somehow found the perfect opportunity for me. A few days each week, I was able to work in Tigre and the poorer neighborhoods north of the city, helping out in my nonprofit's financial literacy and business development classes.
The best part about Connect-123 is that I didn't have to sacrifice anything—a good host family, time to travel around Argentina, local friends, a relevant internship—somehow I got all four.
Back to all reviews
More Reviews for Finance Internships in Buenos Aires