Pemanee Damrasmongkonsakul
Tourism Intern

| Barcelona
Ritsumeikan Asia Pacific University
5 December 2016
It was my last semester before university graduation in March 2017, so I wanted to spend time to discover new things overseas. My case was so complicated at first due to my visa and others documents required (I was studying in Japan by that time), but thanks to Connect-123, all those things became much more easier for me. Their quick response to my questions and their experience of having interns abroad, assisted me in getting an opportunity to have an internship here in Barcelona.
Barcelona is an amazing city where you can definitely enjoy the stunning attractions during the day and go out to Spain's best city for party at night. Not only beautiful architecture by Gaudi, but also its people who I would say very friendly and most easy-going people I've ever met. I always go somewhere by walking and get lost in different places which make me find out things about this city. It is super cool just to get lost here because the hidden gems are everywhere just around the corner.
I really enjoyed my time here, including the company where I interned with is also incredible! Not even a second that I regret to come here.
Back to all reviews
More Reviews for Tourism and Hospitality Internships in Barcelona

Dan Weise
Hospitality Intern

| Barcelona
DePaul University
29 September 2014
Even after being away from Barcelona for almost 2 months, I can say that Connect-123 has provided me with the best opportunity I have ever been afforded. This past summer, I was a food and beverage intern at a 4-star hotel in downtown Barcelona where I was able to meet others from all around the world, develop Spanish language skills, and gain professional development. However, the experience extended far beyond...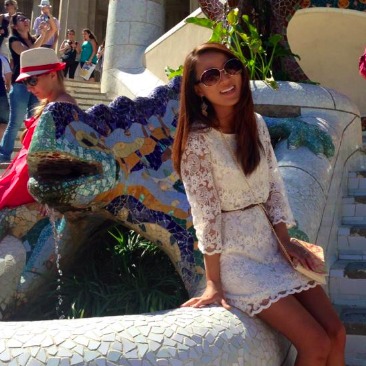 Priscilla Choi
Tourism Intern

| Barcelona
Rhodes College
29 September 2014
When people ask me "How did you enjoy Barcelona?", I always respond: "I loved it. I want to go back and stay there forever." And then they laugh. Little do they know that I'm only half joking. My summer experience in Barcelona can be summed up in one word: AMAZING, and I have to thank Connect-123 for that! My dream has always been to travel to Barcelona, Spain and it...