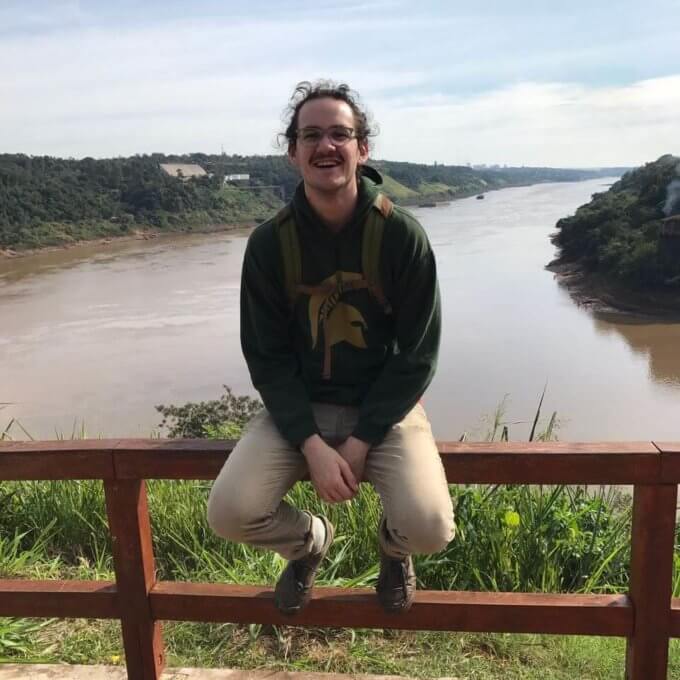 Robert White
Public Policy Intern

| Buenos Aires
Michigan State University
19 July 2017
I came to Buenos Aires and only knew one other person that was participating in my program. For me that was a daunting task; I'm an introverted person. Connect-123 eased this fear almost immediately. They foster a community between the participating students and simultaneously offer opportunities to explore the city and understand Porteño and Argentine culture. My time in the language school was one of the most important aspects of my experience through Connect-123. It was the main factor that united the group of students in my program and it was also a great step to transition into a Spanish-speaking environment and by the end I felt ready to enter my internship experience.
The internship has been the best part of my experience. When I applied to the program, I wasn't 100% sure about what I wanted to do, but I tried to provide at least a general outline of what my interests are. When I found out what my placement was, I was ecstatic. It was a perfect fit for me. When I went to meet my supervisors for the first time, I was even more excited about starting my work. At that point, I really knew that as an intern, I would be a valued member of the organization. And that isn't something that is always guaranteed in the United States, where internships can consist meaningless tasks, just so you can put it on your resume.
Overall, my experience has been incredible. My host family has been very accommodating, my time at the language school was incredible, and my internship has been a great experience that fits with both of my majors at University, and I can only credit Connect-123 with how good my experience in Buenos Aires has been.
Back to all reviews
More Reviews for Public Policy Internships in Buenos Aires