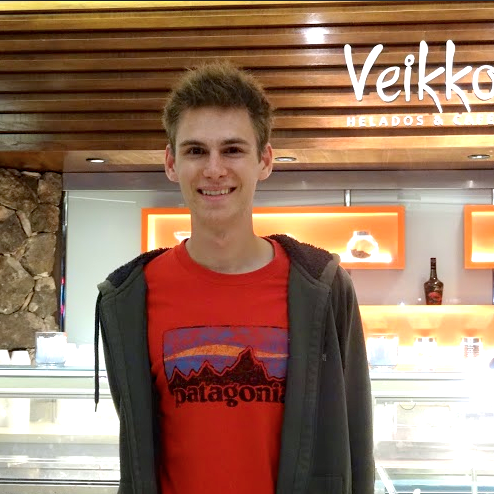 Veikko Schepel
Environment Intern

| Buenos Aires
Utrecht University
28 April 2015
After finishing my bachelor's degree in Environmental Sciences last Summer I decided to take a gap year to explore life outside of university. A few goals I had were to learn Spanish, visit and travel in South America and gain some work experience. By taking an internship via Connect-123 in Argentina I was able to combine all those goals.
During my stay I helped in developing an ecological campus south of Buenos Aires. In my time there I learned a lot about the practice of creating a completely sustainable campus which was a great addition to my theoretical knowledge on sustainability. One of the highlights was building a bicycle driven laundry machine to wash our clothes in, which turned out really well! Connect-123 did a great job in connecting me with an internship and organization that not only suited me, but also challenged me and helped me grow on a personal level.
Over the past months, I have not only vastly improved my Spanish, but also been able to experience and participate in the everyday life of locals in rural Argentina. The personal support given by Connect-123 after my arrival in Buenos Aires was helpful in getting to know the city, and finding my place in completely new surroundings. If you want to get to know another country and yourself better, this might be a good place to start!
Back to all reviews
More Reviews for Environment and Sustainability Internships in Buenos Aires