Summer internships abroad change the lives of two Rhodes College Fellows
By Kate Rau

Rhodes College students Alex Schramkowski and Bryce Berry completed their summer internships in Cape Town. While they interned in two different fields — Bryce in finance and Alex at a cultural heritage institution — they both learned a lot about the world, and themselves.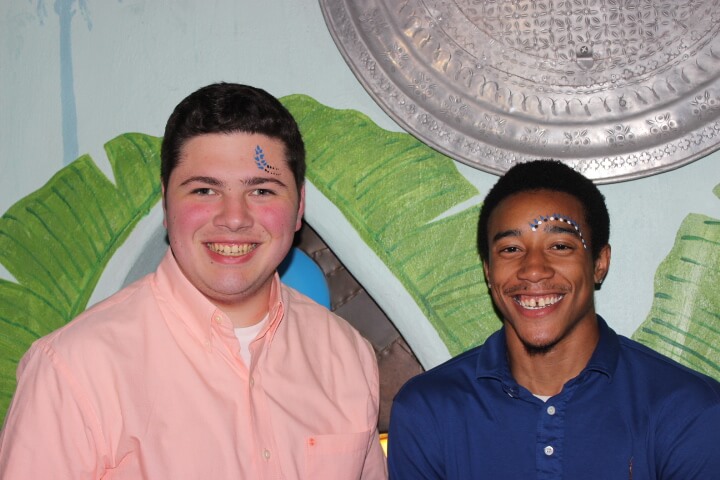 "This experience has taught me that my passions and aspirations can manifest in many forms," Alex says. Bryce adds, "I've learned how to see myself a little more objectively and be more open to people from other cultures."
Working through the Rhodes College Academic Internship program in positions facilitated by Connect-123, Bryce completed a business finance internship where he worked on accounting and bookkeeping at a local non-profit organization in Cape Town, while Alex spent the summer learning about South African heritage at a national research and heritage archive facility.
The Rhodes College Academic Internship program supports experiential learning opportunities abroad to complement skills taught in the classroom.
"I've changed," says Bryce. "I've learned a lot about myself and other people. I understand that people have different beliefs, and I've dropped the judgment I had around how I thought things should be. I've grown more open-minded, and I'm more open to learning new things."
"Being in an environment where people come from such different backgrounds, and don't speak English as a first language, was a true learning curve. It made me think about how other people engage with the world and I immediately started looking at my circumstances and what I thought I knew from a different point of view," he adds.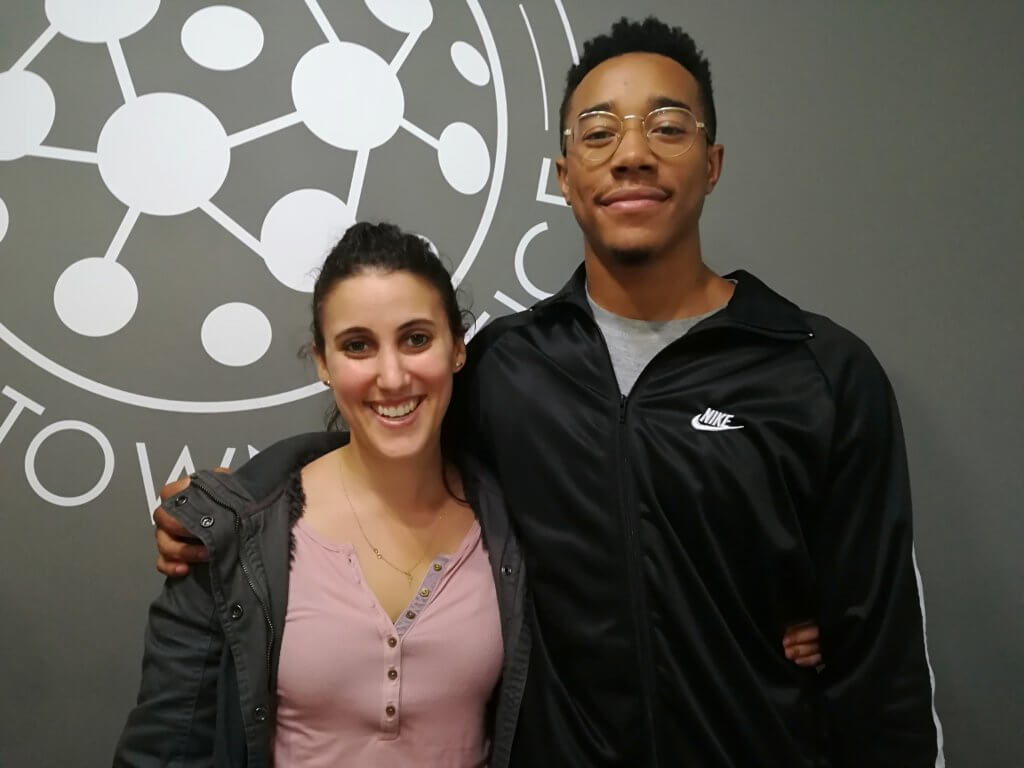 "My internship provided a platform for me to engage with cultural heritage," says Alex. "I learned little by little different facets of South African history and culture. Work wise, I digitized cultural artifact registries, and also took responsibility for the editing of a major heritage agreement. Between traveling to the Castle Museum and Robben Island, to doing comprehensive research on Irma Stern and the Mapungubwe archaeological collections, I've learned facts and history about the country that — without having worked here — I would never have learned."
Valuable lessons learned while hard at work (and play) in Cape Town
Alex and Bryce both learned that adaptability and flexibility are key strengths when it comes to getting the most out of an internship experience abroad.
"On some days, I attended meetings to discuss heritage conservation efforts across the country," says Alex. "On other days, I assisted with cataloging and data entry for important heritage collections. Each day presented new opportunities and challenges, which required that I be adaptable and ready to rise to the occasion."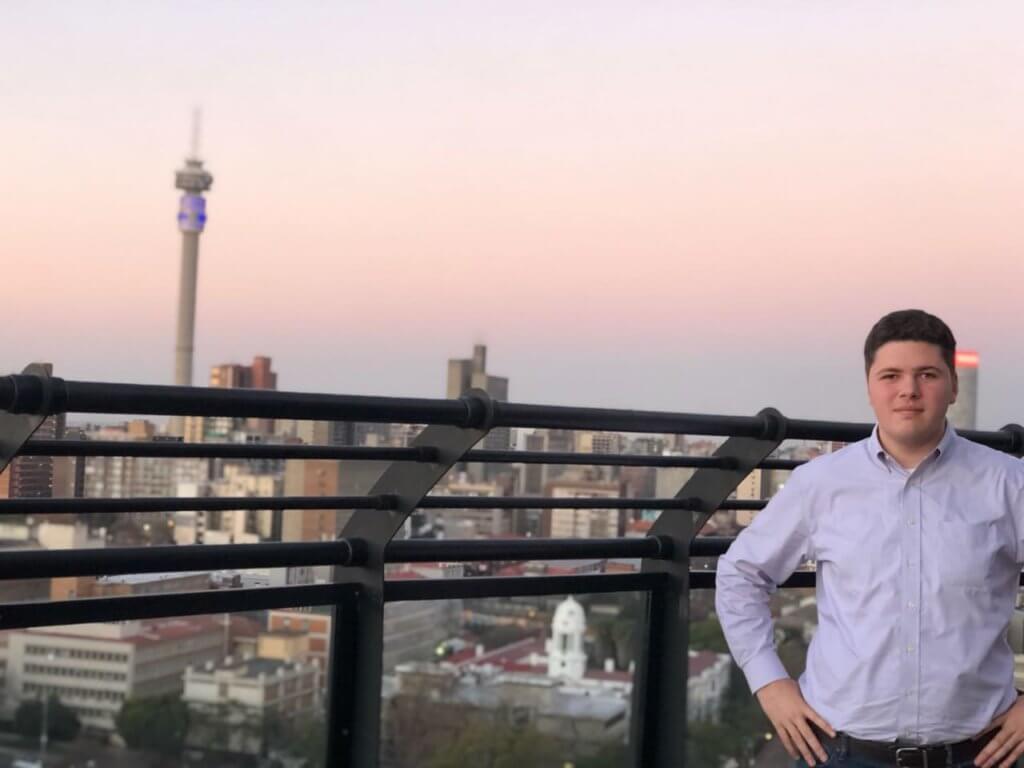 "I got to review and draft important government documents and agreements that will contribute to the future of cultural preservation and intergovernmental relations in South Africa. While I originally thought working in cultural heritage might not have been my bread and butter, I got to see my legal and international relations-based aspirations materialize in my work."
For Bryce, the day-to-day, hands-on learning and supervision he encountered at his internship taught him how to apply accounting and business economics theory.
"I hadn't done real bookkeeping for an organization before," says Bryce. "Under the watchful eye of my supervisor –the financial manager – I learned how to practically capture, reconcile and balance the books. I learned how to work with Pastel, using specific budget codes to capture the data. As I learned these practical skills, I was given more responsibilities, such as doing expenditure recons and expense claims. Most importantly, I learned how to put into practice the skills I have learned in the classroom. I was able to learn by doing."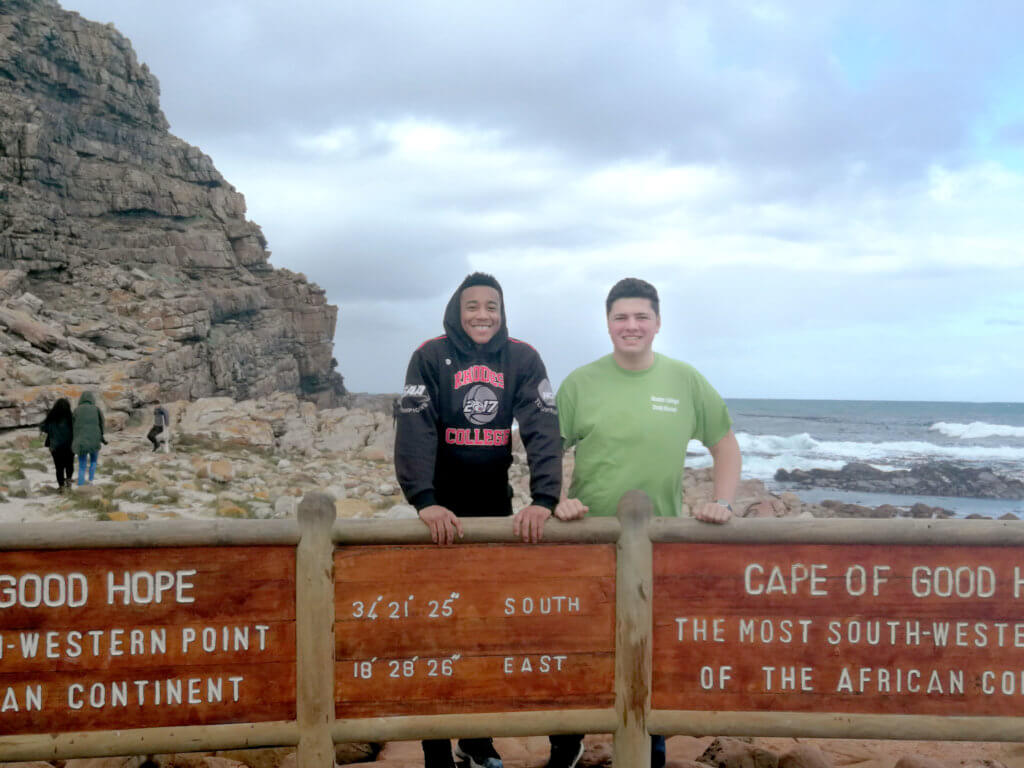 Why choose the Connect-123 internship program
"Connect-123 offered an internship program that was 100% tailored to my needs and interests. I wanted to work with people who were different to me, and from different backgrounds, and I got exactly that and more," says Bryce. "Now I know that I really want to carry on with business finance as a career. I've seen what it is like practically, I enjoyed it, and I'm ready to carry on learning now."
Connect-123 does a great job of coordinating internships, accommodation, and social cohesion with fellow interns, says Alex.
"When I journeyed to Cape Town, the questions I had about the culture, my internship, the city, and the country as a whole were constantly on my mind. Would I enjoy myself? Would my internship cater to my professional and personal aspirations? Would I make important connections for my future? Would I learn about South African history and culture through incredible trips and site visits? All of those questions, retrospectively, can all be answered with a resounding yes! My experience working, traveling, and living in South Africa turned out to be wildly beyond what I originally imagined," he says.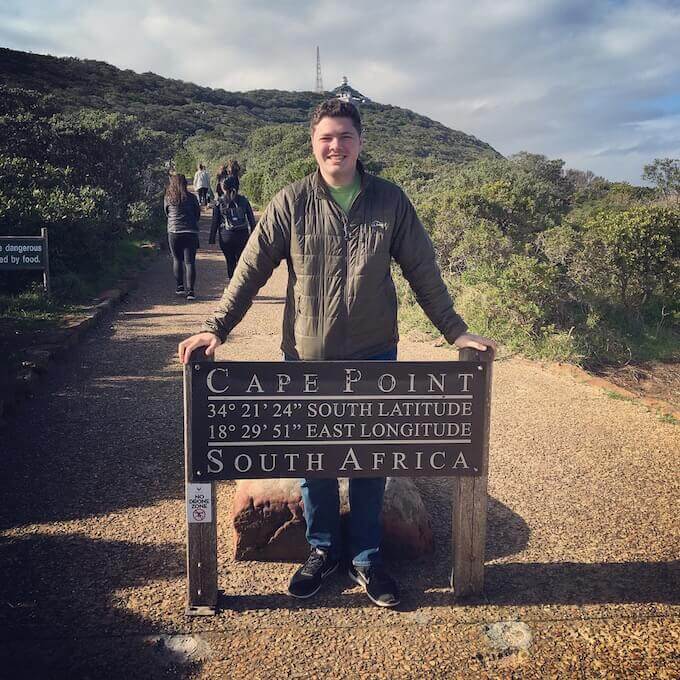 Advice to students considering an international internship
Bryce adopted a great "why not" attitude during his time abroad and advises anyone considering the internship program to do the same.
"Take the opportunity to explore, to see new things, to try new things. Get out of your comfort zone a little – that's where you find the treasures of traveling. This is a once in a lifetime opportunity, it really is," he says.
"Without Connect-123's vigilant and constant support, advice, and aid, none of it would be remotely possible. I'm eternally thankful for the staff I worked with and the assistance I received from Connect-123 before the flight, on the ground, and even when I returned to the States," says Alex.
Connect-123 facilitates internships in Cape Town in a wide variety of industries. If you are interested in an internship in Cape Town, click here to get in touch!
Click here to read testimonials from our Connect-123 alumni.