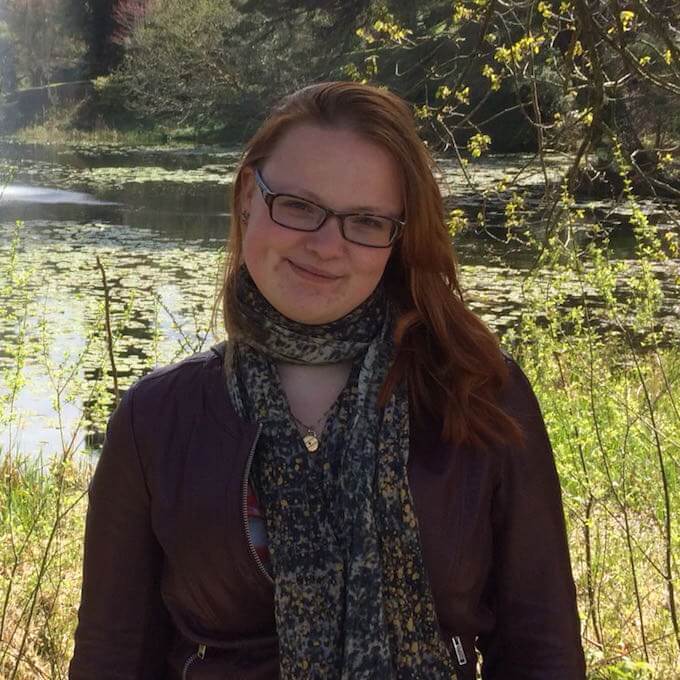 Anne Willems of Brilman
Human Rights intern

| Dublin
University College Roosevelt
24 June 2018
After I got my legal bachelor's degree I decided I wanted to take some time off to get some practical experience in the field before continuing to get my master's degree. I chose Connect-123 because of its connections abroad, specifically in the field of human rights. Thanks to Lea Levy and Nikki Madden (Dublin Programme Coordinator) I spent six months working for a human rights organization in Dublin. Coming to Dublin, and working for a small NGO, has truly been a phenomenal experience and one of the best choices I've made in my life. Dublin is a city filled with culture, history, multiculturalism, and of course pubs. It is a city where the craic never ends!
My time here has been marked by one amazing event after another, both organized by my workplace and Nikki. When I started, all I knew was that I would be working as a policy intern for a migrant women's rights organization. During my time there, the scope of my work evolved far beyond policy. During my time, I have been able to attend UN meetings, organize a national conference, facilitate training for migrant women, conduct several types of research and much more. I have met and worked with national politicians and policymakers such as Leo Varadkar (Taoiseach) and David Stanton TD (Minister of Justice and Equality). I was part of a small team of strong, multicultural women all dedicated to the advancement of migrant women's rights in Ireland. Due to the differences in cultural upbringing, all of us brought a unique perspective to the table which enabled us to tackle issues from various perspectives.
Next to these experiences, Nikki turned an amazing experience into a truly phenomenal and memorable one. Her guidance, care, and support proved instrumental in my being able to settle into work and the city. Furthermore, the events she organized allowed me to not only enjoy the work but also explore the city, the country and the culture together with the other Connectors. Indeed, her care, commitment, and dedication lifted this experience to a whole new level. I recommend Connect-123 and Dublin to everyone who wants an unforgettable internship experience abroad.
Back to all reviews
More Reviews for Human Rights Internships in Dublin