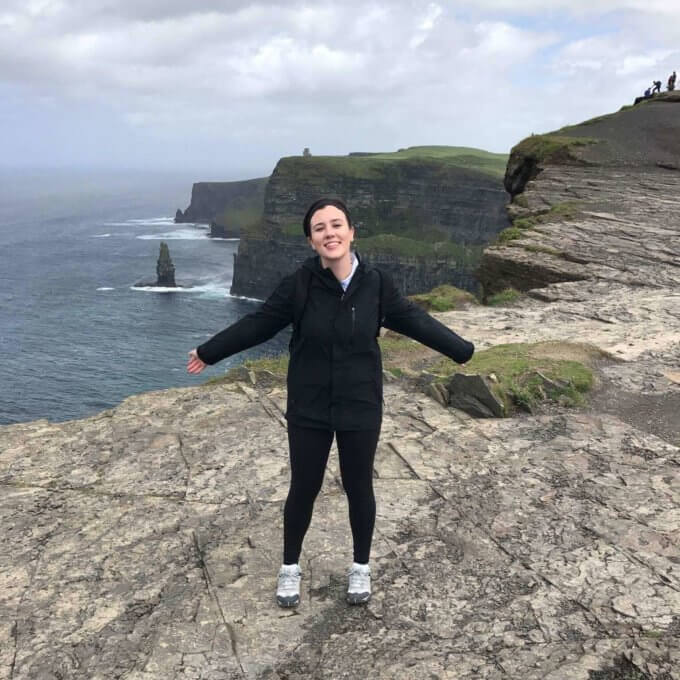 Michaela Bromm
Human Rights Intern

| Dublin
SUNY at Oneonta
20 July 2017
Interning in Dublin was one of the greatest decisions I have ever made. I had the opportunity to live in a different city and work for a great non-profit organization! I made so many friends through the Connect-123 program, which was fantastic. I always had someone to go on adventures with me around Ireland and Europe.
The Connect-123 staff was incredibly thoughtful and helpful. The staff always answered my many emails with no problems. They made applying for my internship and living in Ireland an easy and welcoming experience. It was nice having people there for you actually in Dublin if you needed something. What I found extremely helpful was that Connect-123 gave us sim cards, public transportation cards, and directions on how we should get to our work. This definitely helped prepare me for my internship.
Dublin was a really great city to travel around. I enjoyed walking around the city (which is what I did most), taking the Luas tram on the north side of Dublin, using the DART train system to go to different coastal towns, and using the Dublin Bus system.
My internship experience was quite rewarding. I am very interested in International Relations, Foreign Affairs, and Geography. I worked for a human rights organization that supports, advocates for, and promotes awareness for the trans community. My coworkers were incredibly kind and respectable. They answered all the different questions I had, and I learned so much!
I would highly recommend this program to anyone looking to intern or volunteer abroad. I recommend coming to Dublin as it is a very easy-going city. It was very easy getting to know the people and the culture. Traveling to Ireland for this internship was my first time leaving the country, and I had absolutely no problems! I cannot wait to go back!
Back to all reviews
More Reviews for Human Rights Internships in Dublin