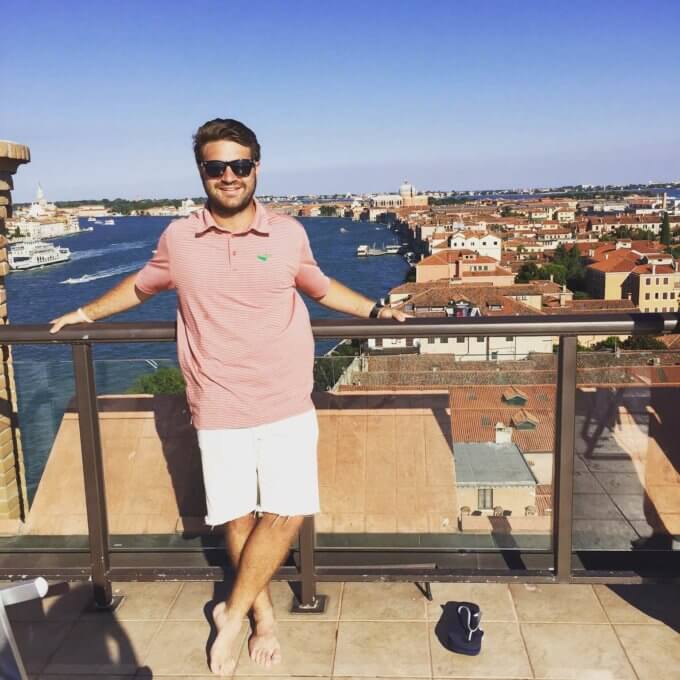 Brian Hanks
Marketing Intern

| Dublin
University of Texas at Dallas
11 August 2016
I'll start of by simply saying… what an experience! I started this crazy journey about 3 months before we actually took off to Dublin, and to be fair, I was a bit leery at first. I knew I would get an internship, but I was unsure how 'customized' Connect-123 was going to be able to get. There's a few programs out there that offer internship abroad programs, but I was a bit nervous that I had chosen the right one for me. However, all nerves went out the door the minute I began speaking with Lea and her team. They took the time to listen to exactly what I was requesting and continued to probe further to insure their plans matched up with my goals. The internship I accepted was one of the most rewarding job experiences I have had to date. Mainly because it wasn't just some fetch coffee and run copies internship, but instead, one where I could actually gain real world experience and even put forth plenty of ideas on my own. My coworkers were extremely helpful, and my boss was someone I could go to any time for questions and was someone who I consistently learned from. It was very apparent that the Connect-123 staff didn't just match me with the first company they spoke to, but instead matched me with a company that they felt I would excel at….and they were right!
The other major part that made this such a rewarding summer was the family feel that you get from the people you meet in the Connect-123 program. Each individual is from a different part of the country or world, and as the summer progresses you have the ability to get closer and closer to people you would have never had the opportunity to meet before. This bond started from the first week we arrived in Dublin when we all attended a C-123 event and carried on throughout the entire summer. It was so great being able to come back after a long day of work to an apartment complex where all of your new friends are staying and each of them have had a similar day to yours. The apartments we stayed at started off as nice campus dorms, but grew into a real community of individuals I can now call my friends.
The last thing I would like to add or share with anybody considering C-123 is to just remember you get out of this experience just as much as you put in. Start off by communicating with the team as much as possible. This only helps them match you with the best company for you possible and will make you happier in the end. Once you get to your worksite, apply yourself and always be eager to take on new tasks or try new things. And lastly, attend as many Connect-123 events as you can. They already know the city you are in extremely well and the events are well planned, fun, and sometimes even more affordable than if you went without C-123.
Wrapping up here, I would definitely recommend Connect-123 to anybody considering interning abroad and I couldn't be happier with the service and experience I got from all those involved.
Back to all reviews
More Reviews for Marketing Internships in Dublin