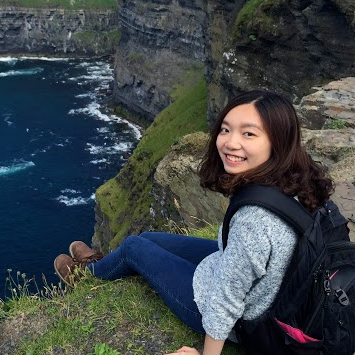 Jiaxin Rita Wang
Marketing Intern

| Dublin
University of Texas at Dallas
5 August 2015
My experience in Dublin has been incredible. Working in a co-working space has given me the opportunity to know more about local companies and meet people with different areas of expertise. Everyday I learned something new and applied it to the projects at hand. My boss has taught me so much about marketing and the media industry. The more I learned, the more I realize what I truly want to do with my career.
What makes Dublin so different is its culture and its people. Dublin is so international that you can meet people from different continents of the world everyday. People here are very friendly and make you feel so welcome. I love music and arts and there are tons of museums, theaters and concerts; I love food and there are tons of cafes, restaurants and pubs. Dublin is definitely one of the coolest places I have ever been to. Besides, I can take advantage of its location to travel to the stunning Irish countryside on the weekend. Dublin truly is a place where you can both work hard and play hard.
Connect-123's program coordinator has offered me so much help that I could easily get settled in Dublin and enjoy the city. My internship in Dublin has been one of the most unforgettable experiences in my life. Really looking forward to coming back in future.
Back to all reviews
More Reviews for Marketing Internships in Dublin