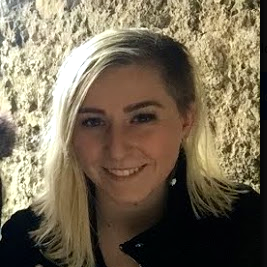 Kate Nunke
Marketing Intern

| Dublin
University Texas Dallas
20 July 2015
I could not have asked for a better experience in Dublin. Connect staff were more than helpful upon arrival. I was placed in a house with a couple other Connect-123 interns along with housemates from all over the world. We all got to learn about each other's home countries.
My housemates were my best friends throughout my stay! Connect-123's Dublin coordinator provided opportunities to meet up with other Connect-123 students during the time I was there. We always enjoyed that because we got to share each other's work, travel, and social experiences in Ireland. My internship was incredible. I really enjoyed my coworkers and my boss. They were willing to help me learn more about PR and Marketing within their industry. I learned more than I could have imagined. It was an amazing experience to see the Irish culture within a business. I loved learning the differences between American and Irish business/marketing.
Connect-123 was always very helpful when we wanted to take a day trip or any sort of trip within Ireland. Traveling all around Ireland was stunning. My housemates and I were very impressed by the sites. Each city we visited was very different, and it was interesting to see that within such a small country. Can't wait to go back!
Back to all reviews
More Reviews for Marketing Internships in Dublin