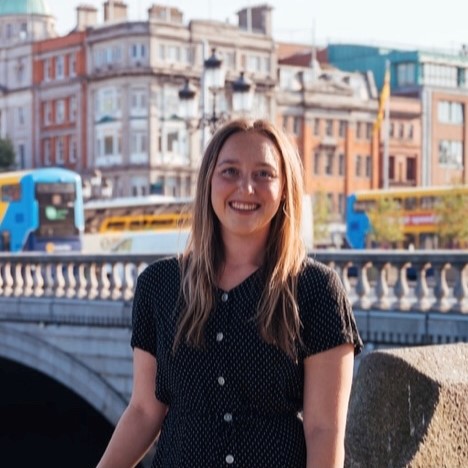 Rebekah L
Marketing Intern

| Dublin
Pennsylvania State University
4 August 2021
I am a senior at Pennsylvania State University with a major in Marketing and Management. This
summer I had the honor of working with an incredible NGO as a Marketing and Brand
Awareness intern through the support and help from Connect-123. As my spring semester in
college was wrapping up fast and also during the global pandemic, I was unsure whether or not
to complete the internship experience virtually or in person. From the support of Connect-123,
they were able to find an opportunity that gave me the best of both worlds. I was able to start my
internship virtually, and when I felt ready to travel was able to complete the rest of my internship
in Dublin, both remote and in person. I learned skills of campaign and project management,
along with social media marketing. The time went by so fast when you're having fun! The
experience was challenging, impactful, and I was able to develop business skills out of it! I
highly recommend this organization and process for anyone!
Back to all reviews
More Reviews for Marketing Internships in Dublin