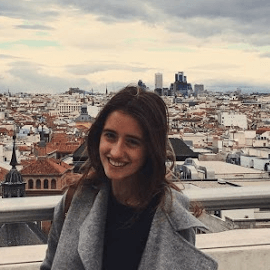 Edith Muleiro
Business Intern

| Barcelona
University of Texas Austin
24 March 2016
My experience with Connect-123 in Barcelona was more incredible than anything I could have ever imagined. I had no expectations upon arriving in Barcelona, and soon found myself falling in love with this city and its people.
Connect-123 made sure I was comfortable, taking the time to find the right internship that would fit my interests and making sure everything went well from the beginning to the end! I felt that I had a constant support network while exploring the city. I learned so much during my internship and developed long lasting relationships with my coworkers. I really recommend this program to anyone who is exploring their interests, or looking to forward those they already know!
As for Barcelona, there is no better city to be young and curious! It's beautiful in its architecture, nature, people, and culture. Thank you so much Connect-123!
Back to all reviews
More Reviews for Business Internships in Barcelona