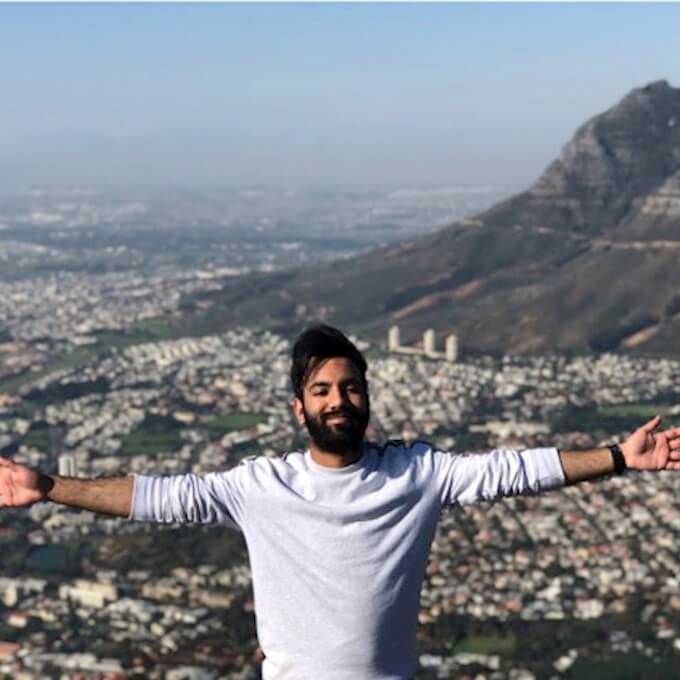 Faizan Rai
Public Policy intern

| Cape Town
King's College London
18 July 2018
Culture, politics, and nature. It is fair to say that my time in Cape Town can be characterized by these three defining features, along with much more. Having the opportunity to live, work and holiday in Cape Town exposed me to a whole new way of life, which is something I looked forward to before coming here.
The city and indeed the whole country is abundant in culture, with various beautiful languages being spoken all the time and music being played from all walks of life. The accepting nature of South Africans compels me to return, as I have made lasting friendships during my experience here. Another aspect of Cape Town I have loved is how history and politics has echoed all around me, always. As a student of International Relations, I was eager to learn how South Africa functions. Through visiting historically significant sites such as Robben Island and various museums commemorating South Africa's history, I have developed a passion for South African affairs and I wish to play a part in the progressive ambitions it has for its future. What has struck me most is how, despite the turbulent past, the people of South Africa remain ambitious, forgiving and hopeful to create a free and just society.
Finally, it is fair to say that Cape Town is the most beautiful city I have lived in. The stunning landscape of three beautiful mountains on one side and the jaw-dropping blue sea on the other, with a city of narrow streets and skyscrapers sandwiched in between made waking up at 7am every morning more than enjoyable, as every day provided me with a new experience.
I can count myself extremely lucky with the opportunities I was provided during my internship. Working in government was the ideal internship for me and Connect-123 ensured I gained an internship I would be happy with. The highlight of my work experience was being able to travel around the country for work. During my travels to Johannesburg and Port Elizabeth, I have gained vital professional skills as well as vast exposure to South Africa as a nation. In summary, I must thank connect-123 for making Cape Town such a memorable experience and exposing me to South Africa, a country that I will surely return to.
Back to all reviews
More Reviews for Public Policy Internships in Cape Town