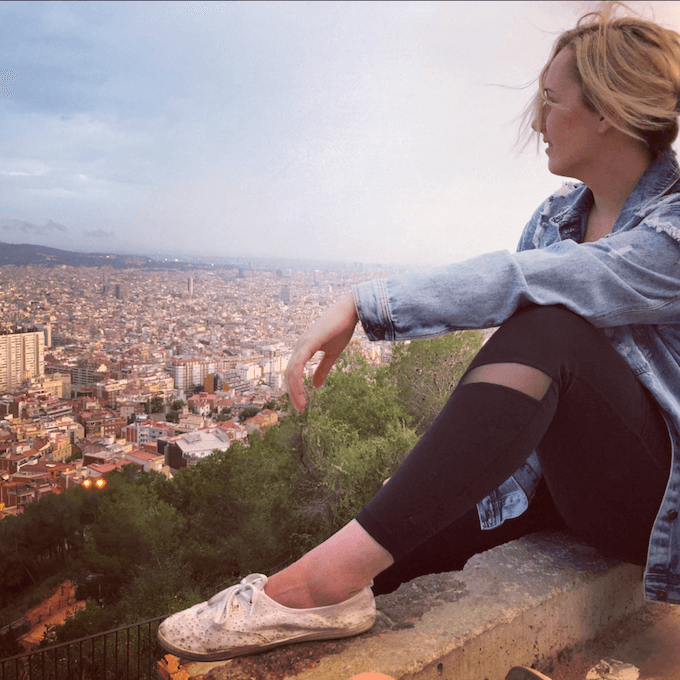 Nicole Johnson
Healthcare intern

| Barcelona
University of Illinois at Chicago
18 May 2018
My time in Barcelona was an unforgettable experience and an amazing adventure. I've dreamt of going to Spain since I was in high school. For me it wasn't if I'd travel to Barcelona, it was when. It was my first time ever leaving the United States, so to say I was petrified would be an understatement. I'll never forget boarding the plane, hugging my family goodbye and heading off into the unknown. A million questions flooded me with anxiety, from "Will anyone speak English?", "Who am I going to hang out with?", or "How am I supposed to get to work every day?". When I got to my apartment, I met with the Connect-123 program coordinator in Barcelona and a few other interns at a nearby coffee shop. I was welcomed with a warm smile and every single anxiety-filled question was answered for me.
I met some of the most wonderful, caring, fun, passion-filled people I know. We experienced hiking up to Tibidabo Amusement Park, seeing a Flamenco show, running through Parque Ciutadella, reading at Parque Guell, tanning at Barceloneta, shopping on las ramblas, and eating every tapa imaginable. We traveled to other parts of Europe like Italy and Greece, which was crazy to me how easy and affordable it was to travel to from country to country. I truly could not have asked for a better group of people to experience a new place with. I am beyond blessed that I stumbled upon Connect-123.
Connect-123 set me up with an awesome healthcare internship at a leading pediatric hospital in Barcelona. I was pushed here to really dive back into all the years I studied Spanish. In school, I was taught how to read and write Spanish very well, but the conversations in class were minimal and usually with another person whose preferred language was English. But I'll never forget one day at the hospital it all just clicked for me. I was holding real conversations confidently in Spanish with native speakers, which was something I never believed I would be able to do. Besides getting to live in one of the most renowned cities in the world, one of the biggest things I will take away from this whole experience, was being put into situations where my only choice was to try to speak, understand, and learn Spanish. I feel the only way you can truly learn is when you indulge yourself in the culture.
I am beyond grateful to Connect-123 and their staff for being inviting and making my transition easy for me. A quote that stuck with me through this experience is, "One day, you're 17 and you're planning for someday. And then quietly, without you ever really noticing, someday is today. And then someday is yesterday. And this is your life." So my best advice to anyone beginning this journey is to live in the moment, go eat as much as you can, and go experience as much as you can, because the two to three months you have in Barcelona are going to fly by!
Back to all reviews
More Reviews for Medical and Health Care Internships in Barcelona