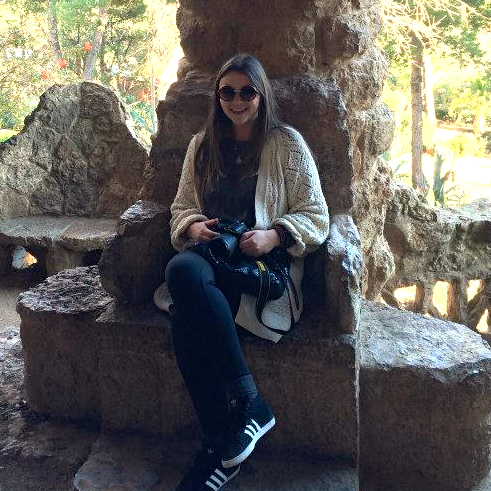 Siena Fabiano
Health Care Intern

| Barcelona
Loyola University New Orleans
25 May 2015
Wow! I have so much to say. I have never had such an amazing experience than living and volunteering in Barcelona, my favorite city in the world. Give yourself about two or three weeks to get settled in and then you can truly recognize what an unbelievable city Barcelona is. From the famous Catalonian tapas to the beautiful beaches, Barcelona is enriched with so much culture, diversity, and just the coolest people. There are so many fun things you can fill your days up with there. I am dreaming of going back now while writing this. It is also the perfect place to be situated for traveling to different parts of Europe. Everything is only a few hours away!
Connect-123 set me up with the most awesome volunteer opportunity at a children's hospital.The staff and all the patients turned out to be the most kind and patient people. I was immediately welcomed by an array of volunteers that showed me around and explained to me what I would be helping out with. The best part of the whole internship was the kids. Even though the language barrier was a tad difficult, the kids were just so happy to have someone hanging out with them playing games. I was truly in awe of what high spirits they had, no matter their circumstance. Their laughter and smiles were totally infectious making me leave the hospital everyday glowing with happiness.
My whole experience here let me step back for a minute and re-evaluate my values and outlooks on life for the better. I am so extremely fortunate and grateful to have this experience, and I thank Connect-123 for helping me set everything up.
Overall, I loved my time in Barcelona and would go back in a heartbeat!
Back to all reviews
More Reviews for Medical and Health Care Internships in Barcelona