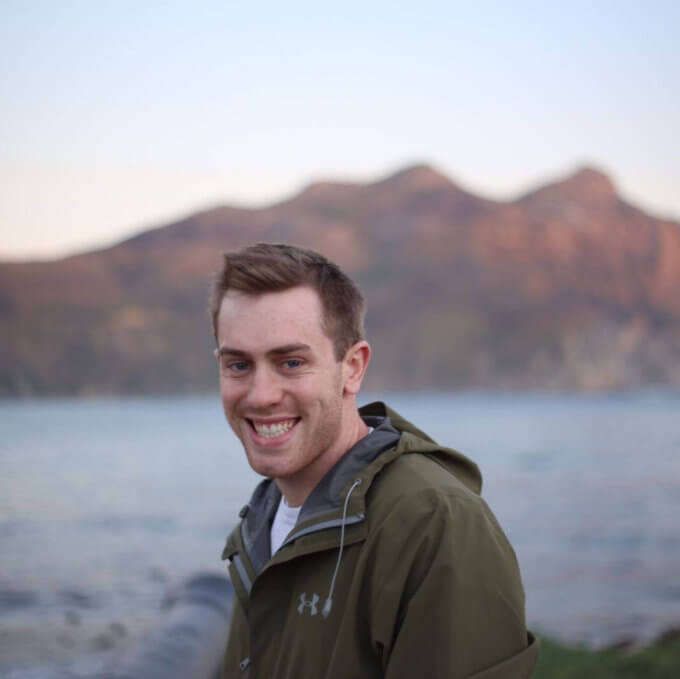 Ryan Coats
Marketing Intern

| Cape Town
Michigan State University
4 April 2017
Leading into my last summer as a college student, I was seeking a life-changing experience and South Africa gave me exactly that. I was happy to be placed in an internship at a technology start-up company located in the up-and-coming Woodstock neighborhood. My internship was challenging and provided me with unique international business experiences; it has already contributed to my career.
Many times, I would get out of work and go surfing and other fun activities with the group of interns in the program; I was doing something new almost every day. Throughout the twelve weeks I spent abroad, the Connect-123 team was there for any question or concern I had. I appreciated the Connect-123 staff and their level of interest in making sure I got the best out of my internship and travel experience. They provided us with the guidance to navigate through the city like true Capetonians. From a simple search, you can tell Cape Town is a second to none travel destination. Looking back, I could not have predicted all the memories I made with an incredible group of interns. My network has now been expanded globally thanks to my summer in Cape Town.
I interned in Cape Town the summer after I graduated from college, and I could not be happier about my decision of going to South Africa, and postponing the job hunting. While I was in Cape Town, I learned more about myself, became friends with people from all over the world, and immersed myself in a country with a complex history — an experience I believe everyone should have before jumping into a full-time job. To put things in perspective, I befriended a local family who taught me the ins and outs of Cape Town, and who provided me with a firsthand perspective of South Africa's history and culture. Two of my closest friends there also happened to be British, allowing me to better understand the culture of the UK without being there. While in South Africa, I abseiled down Table Mountain and traveled through its Garden Route where we took part in an elephant encounter and crept through some caves. I went on a safari in Kruger, and even had the opportunity of exploring the country's neighbor, Namibia. In all, I had an amazing time and feel fortunate to have such good memories of the summer after I graduated from university. Connect-123 is unique because you also gain a unique outlook in regards to the country's work culture. I interned at a startup, an experience I absolutely loved! My supervisor allowed me to take plenty of initiative, and I found myself creating a variety of projects for them. During my interviews today, this experience is always a talking point, and I feel better prepared to take on a full time job. Before deciding on going, I constantly thought about how I should have already gone abroad, and about how I was pushing back on two months in which I could already be working. I took a step back though, and realized that in the scheme of things, two months is really not a lot — especially since those two months would provide me with memories and lessons that would last me a lifetime. If you are having these same kinds of doubts, my advice to you is to just go. You'll be glad you did.
Back to all reviews
More Reviews for Marketing Internships in Cape Town