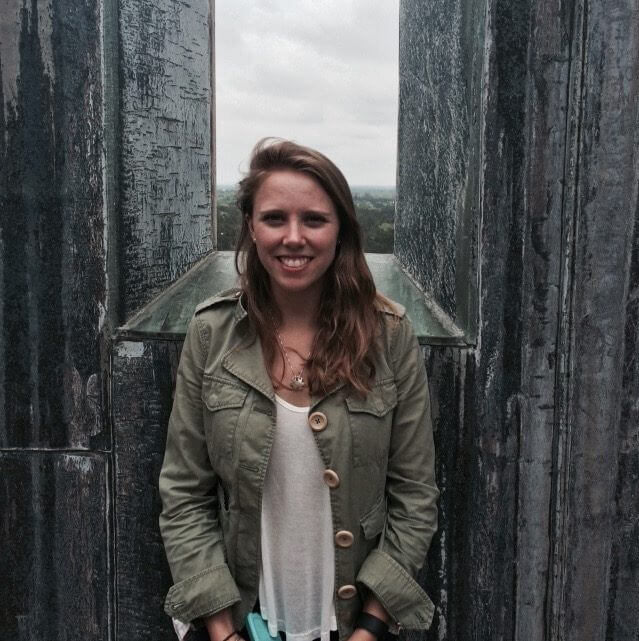 Sarah Crockett
Business Intern

| Buenos Aires
Duke University
19 February 2016
Having the opportunity to be living and working halfway around the world is indescribable. Everything is different, but it somehow still feels so normal. I work in Spanish all week. We share cultural "mate" (an Argentine "tea experience" if you will – Google it!!). I've made friends with the family that owns the local fruit and veggie stand down the street. That said, I still complain about the weather with my co-workers every day at lunch. I still pop popcorn and sit back and watch a movie some Saturday nights. And the parts that seemed so different and foreign when I arrived have become my favorite parts of the day. I've gotten used to the relaxed rhythm of life, where being late is not shamed. I've learned that, like most foreigners and local Argentines, I love talking about language and linguistics – how do we learn languages, how are expressions different in each language, etc. The best part about my experience in Buenos Aires is that I'm living a normal life in an extraordinary place.
I work with an NGO that focuses on providing business development aid and financial support (in the form of micro-credit loans) to women living just North of Buenos Aires. These women take what they have learned from our NGO and start up their own small businesses, selling baked goods, homemade jewelry or finding and selling fashion pieces. Every Saturday, I go to the "neighborhoods" (which is what we call them) with a mountain of local Argentine volunteers to assist these women in their economic and personal development. Not only do the entrepreneurial women impress me every day, but the commitment and love of the volunteers that show up every morning at 8am inspire me.
Connect-123 allows me to feel and be independent. I have the strength and the freedom to be on my own, experiencing my own journey that has never before been lived. At the same time, Connect offers me the support when I need it: someone to bounce my reflections off of, someone to call when I need to go to the hospital. I feel safe and supported, but I am independent. That is the best gift anyone can ask for when living and working abroad.
Back to all reviews
More Reviews for Business Internships in Buenos Aires