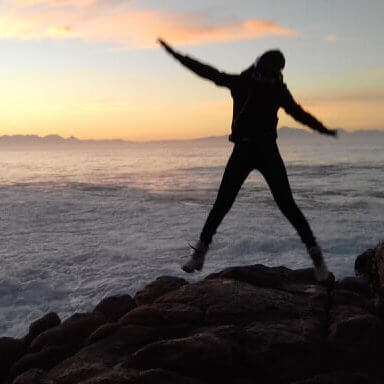 Ashley Williams
Public Policy Intern

| Cape Town
King's College London
10 August 2017
My internship in Cape Town was truly amazing! I worked at an arts and culture governmental organisation that has a legal mandate to identify, protect and conserve heritage resources, of which, can be both intangible and tangible. My department was responsible for ensuring heritage resources are not altered in anyway but are preserved and passed on to future generations.
I visited various heritage sites and, as part of my outcome based tasks, produced site visit reports. I also responded to permit applications to alter protected sites; but my core project was to update my department's operational policy which was about 10 years old. Here I learned so much-and so fast-about the department, the organisation, and the country as a whole because I was engaging with a variety of documents. I am particularly happy that all my tasks, and policy updates in particular, were an integral part of my department and therefore I contributed to the organisation in a meaningful way.
The balance between working indoors and outdoors was perfect particularly as the sites I visited are also tourist sites. However, all this was made so much easier because, outside of work, things were also really wonderful. I was also very happy with Connect-123's hospitality. From the many socials activities like Vineyards Tour, Comedy Night, Braai that they organised, to the simple tips on where to go exploring, they were always available! I enjoyed my internship so much, I decided to extend my stay until end of summer!
Back to all reviews
More Reviews for Public Policy Internships in Cape Town