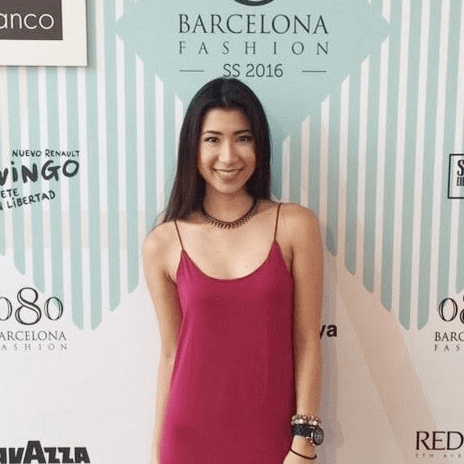 Alexandra Fong
Marketing Intern

| Barcelona
University of Southern California
7 October 2015
This past summer I was a social media and marketing intern at a shoe company that produces hand-made espadrilles. We were a small team of 3, but it was a great way for me to get some hands-on experience and really connect with my two bosses. They were the most supportive and understanding bosses I could've asked for, and they were always there to help me when I needed it. I definitely learned a lot from this internship, such as how to set up online store accounts, how to plan events, and most importantly, how to run a small fashion company. One thing that was especially fun was being able to attend so many special fashion events around the city. For instance, my bosses gave me tickets to go to a Barcelona Fashion Week show, which was totally unexpected but so much fun!
I'm so happy I decided to join Connect-123. They did a great job pairing me up with an internship that fit my interests and were very proactive in giving me housing options. I was also able to meet a great group of students through Connect-123 who were interning in Barcelona as well. It was comforting knowing that I wasn't alone in an unfamiliar city and it was really fun to have a group of friends to explore the city with.
My summer in Barcelona has no doubt been one of the best experiences I've ever had. I gained a ton of valuable work experience, which has helped me to figure out the kind of career I want to pursue in the near future. The city itself is absolutely beautiful. The culture, the people, the nightlife and the food are all amazing. There's never a dull moment in Barcelona. It truly is a city like no other and l can't wait until I can go back!
Back to all reviews
More Reviews for Marketing Internships in Barcelona