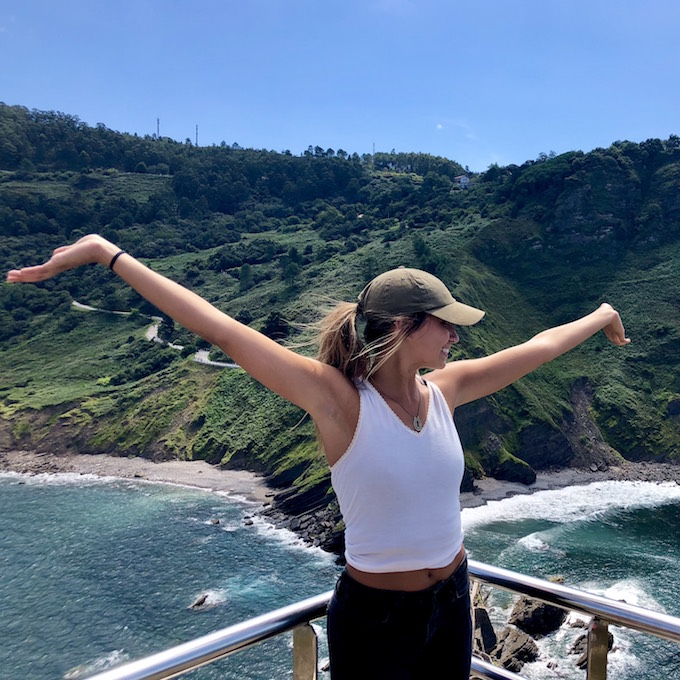 Meaghan Kincaid
Marketing & PR Intern

| Barcelona
SUNY at Oneonta
4 August 2018
I chose to do a marketing internship in Barcelona, Spain this past summer. I was in contact with Lea Levy, who facilitated my internship. I could not have been happier with the placement she found me, at a coworking space on the port near Barceloneta. I wouldn't have traded my internship experience for anything. Running the company's social media platforms and blog section has shown me how marketing and public relations is executed internally. I met some of the most amazing individuals at my internship who have become some of my closest friends. Realizing there are people all over the world who you have more in common with than people from your hometown is an incredible feeling.
I shared an apartment with a girl from Colorado, Brynna. We ended up traveling all over Europe together. We visited Prague, Portugal, France, and Italy. When we were in Barcelona one of my favorite experiences was the paella cooking class that Connect-123 held for us. We had sangria and some delicious paella.
Overall, this experience was something I am so grateful I was able to do. Being a part of Connect-123 was comforting, especially in the beginning when you are on your own in another country. They held dinners and snacks on the beach where we were able to meet others in the program. If I could go back and relive this again, I would in a heartbeat!
Back to all reviews
More Reviews for Marketing Internships in Barcelona