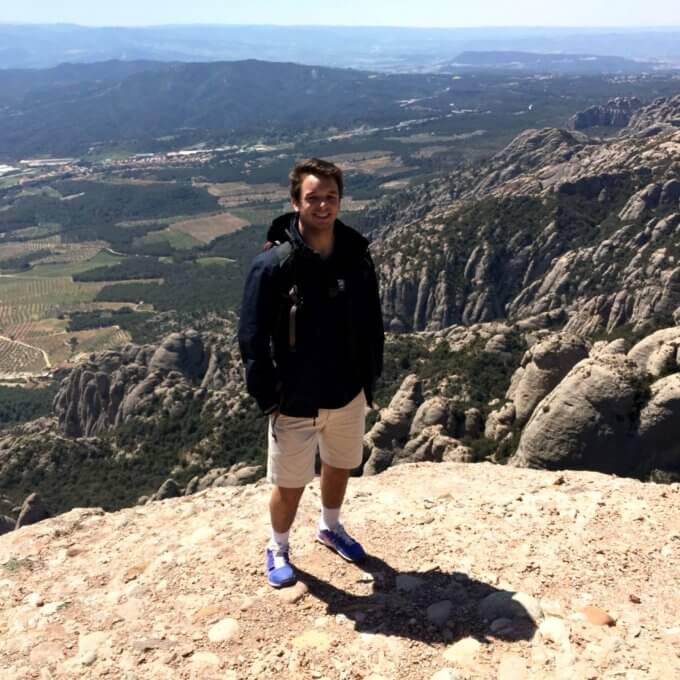 Danny Goldman
Marketing Intern

| Barcelona
Stanford University
1 June 2016
Through Connect-123, I had the opportunity to work at a digital startup in Barcelona for 9 weeks–an experience in which I grew, learned, and pushed myself beyond my comfort zone. The idea of living in a foreign city completely independently is an intimidating one. Connect-123 helped me land an internship, find housing, and meet other interns living in Barcelona.
In terms of the internship I was doing, I couldn't have asked for anything more. I worked with finance, marketing, and development teams on a variety of projects. The work I was doing was very meaningful to the company, and I left having gained a plethora of skills that I know will be valuable as I go forward. Additionally, I loved working with the very international team –about 25 young, motivated people from all over the globe.
Outside of work, I had the opportunity to travel around Europe and meet friends that I will stay in touch with for many years to come. On weekends, I visited Amsterdam, London, Berlin, and Madrid. I spent a lot of time (in Barcelona and traveling around) with a few other Connect-123 interns in particular, but also spent a fair amount of time with my flatmates in my apartment through Barcelona Design Flats. All the while, I greatly improved my spoken Spanish and absorbed the wonderful Catalan culture.
I'd say that the two biggest takeaways from my time in Barcelona for me are the independence and confidence I gained from living and working in a foreign city and the skills I took away from my internship. This would not have been possible without the support and guidance from the Connect-123 team. I can't recommend this experience enough.
Back to all reviews
More Reviews for Marketing Internships in Barcelona