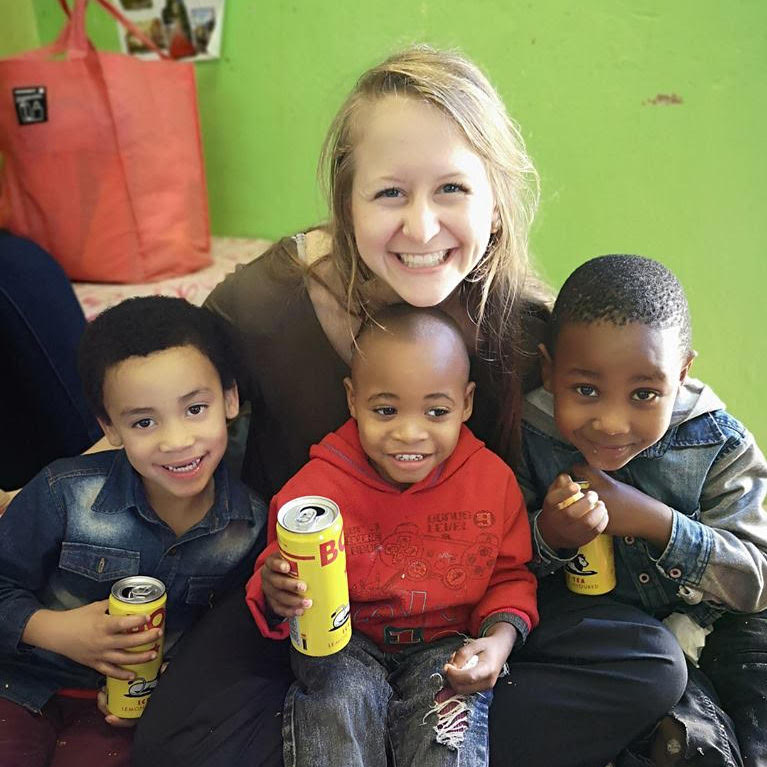 Catherine Radford
Child Life Program

| Cape Town
Texas Woman's University
22 November 2018
My Child Life Practicum experience in Cape Town, South Africa was beyond anything I could have ever imagined. I started my adventure to Cape Town by myself, did not know a single person in the Child Life program, and said yes to living in a country I had never been to before. It sounded crazy, but if you ever get this type of opportunity for yourself, DO IT!
My overall experience was incredible, challenging, humbling, joyful, pushed me out of comfort zones, and continued to deepen my passion and love to become a Child Life Specialist. My time here allowed me to support, educate, and advocate for children and families as they coped with their hospital experience in ways I would have never dreamed of being able to!
The skill sets provided by the program were beneficial to both my professional and educational career. My experience allowed me to gain a cultural understanding of play as a universal language, learn to break down barriers, adapt to another cultures healthcare system, and witness coursework come to life during daily engagements.
Cape Town gave me the opportunity to love and be loved by each and every child, family, staff member, and new friend I met, while also getting to do what I love. I am forever thankful for the ways I was able to learn and grow in South Africa, but most of all I am thankful for all the people who shared their heart and home with me.
Back to all reviews
More Reviews for Child Life Pre-Internship / Practicum in Cape Town