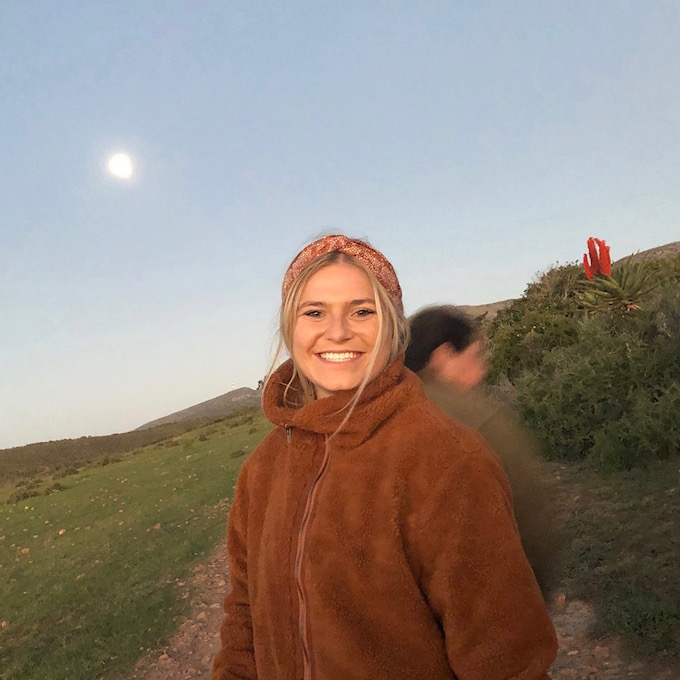 Kelsey Browne
Child Life Program

| Cape Town
Texas Christian University
30 July 2019
My child life experience in Cape Town, South Africa was nothing short of incredible. When I found out I was accepted into the program I was beyond excited to grow within the field of child life and gain a more global perspective of the profession. During my practicum, I had the opportunity to work in several children's hospitals around the Cape Town area. Each hospital was unique within itself which further helped me practice my various child life skills.
Under the supervision of a Certified Child Life Specialist, I was given autonomy to build upon my strengths and weaknesses. There are plenty of opportunities for observation of the CCLS's and other child life students. Collaboration was highly encouraged in order to create hands-on therapeutic interventions that were developmentally appropriate for the child and their family. Every day was filled with unique opportunities for me to gain competence both personally and professionally. I was further able to see play used as a universal language in order to communicate with children. A nontraditional practicum experience outside of the United States opened my eyes more to the benefits of child life.
In addition to the work, we still had a great amount of time to explore the area we were living in for the month. There are many amazing experiences that Cape Town has to offer. If you are doing this practicum or are interested, I suggest taking advantage of any and every opportunity you get whether that be in the hospital setting or outside in the local community. It is important to immerse yourself in the culture you are living and working in.
I have gained friendships with my practicum group as well as the CCLS who supervised us. I was able to overcome obstacles and step out of my comfort zone. I feel more confident in my abilities as an aspiring child life specialist. I cannot wait to see where this road will take me and I know I will forever reflect on my time in Cape Town throughout my career. If you have the opportunity to do this practicum, I am confident you will have no regrets.
Back to all reviews
More Reviews for Child Life Practicum in Cape Town