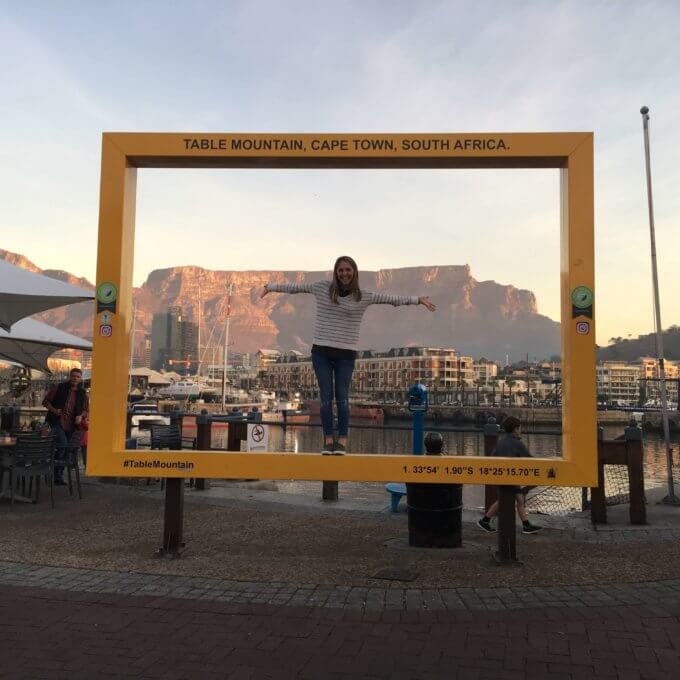 Elizabeth Keller
Child Life Program

| Cape Town
University of Georgia
14 August 2017
Without Connect-123, I would not have been given the once in a lifetime opportunity of completing my Child Life Practicum abroad. I played and loved on the children and families at a pediatric hospital for the month of July. My time in Cape Town was filled with joy, love, and so many wonderful people and experiences. Connect-123 allowed me to gain experience in a government run hospital and even provided an incredible service opportunity in one of the townships. We spent a day loving on the children in an orphanage in the township of Khayelitsha and I left a piece of my heart behind that day. Between the children at the orphanage and the children I played with each day on the wards at the Children's hospital, it was easy to fall in love with Cape Town.
During my last week of my practicum experience at pediatric hospital, I spent a few days in a row with a preschooler in the trauma ward. This three-year-old had one of her legs in traction and could not be up and moving around like most three year olds. During the first two days of playing and engaging with this child, she acted so uninterested but desperately wanted to feel like a kid again after her traumatic experience. When I walked into trauma on the third day, her father said to me how she recognizes me and is so excited to play today. This preschooler that once seemed so uninterested had warmed up to me and giggled the rest of the day as we played. I'll never forget when she started laughing and her dad smiled and said to me "That's the first time I have heard her laugh since we got here"
I'll never forget this moment I helped this sweet child feel like herself again and even being a smile to her father's face. I would not have had those special moments with children and their families without the support of Connect-123. I am forever grateful to Connect-123 for giving me this life changing experience by providing the opportunity for me to learn about another culture's healthcare system.
Back to all reviews
More Reviews for Child Life Practicum in Cape Town