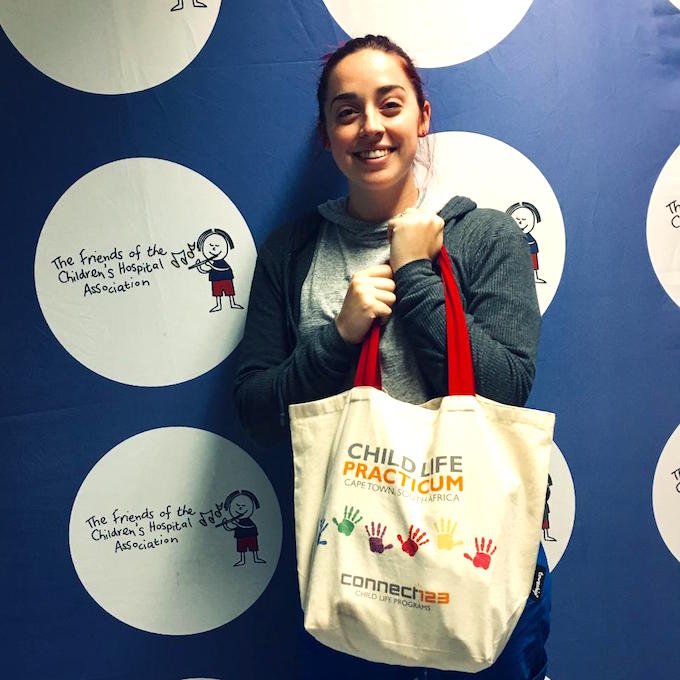 Morgan Braun
Child Life Program

| Cape Town
Central Washington University
15 October 2019
Reflecting upon my time in Cape Town, South Africa has been bittersweet! Following this amazing opportunity, I can say whole-heartedly that I do not have any regrets about committing to a month abroad for a child life practicum. Through this practicum, I felt that I received an extremely well-rounded and layered learning experience. As a student, I was quickly immersed in a variety of pediatric health centers that allowed for a great opportunity to observe preceptors engaging in therapeutic play and procedure prep while quickly turning around to providing me with the personal opportunity to practice these skills under supervision. This truly was a practicum that provides students with great exposure and space for doing much more than simply observing and taking notes; you are truly supported and encouraged to be hands-on and try new and existing skills in a safe and supportive environment.
The children and families you meet while in these health care settings help you learn, and also show you why so many of us are aspiring to be child life specialist. Even with plenty of time spent in healthcare settings it does not mean there is any lost time exploring the motherland. Connect-123 hosted many AMAZING events while allowing a very gracious amount of time to explore the culture for what it truly is. Don't be afraid to take a chance and fly across the world to visit one of the most amazing places in the world while learning and growing in the child life profession; you will NOT regret it.
My life is forever changed through the many amazing women I grew close to and the culture that helped me become enlightened in both my personal and professional life.
Back to all reviews
More Reviews for Child Life Pre-Internship / Practicum in Cape Town