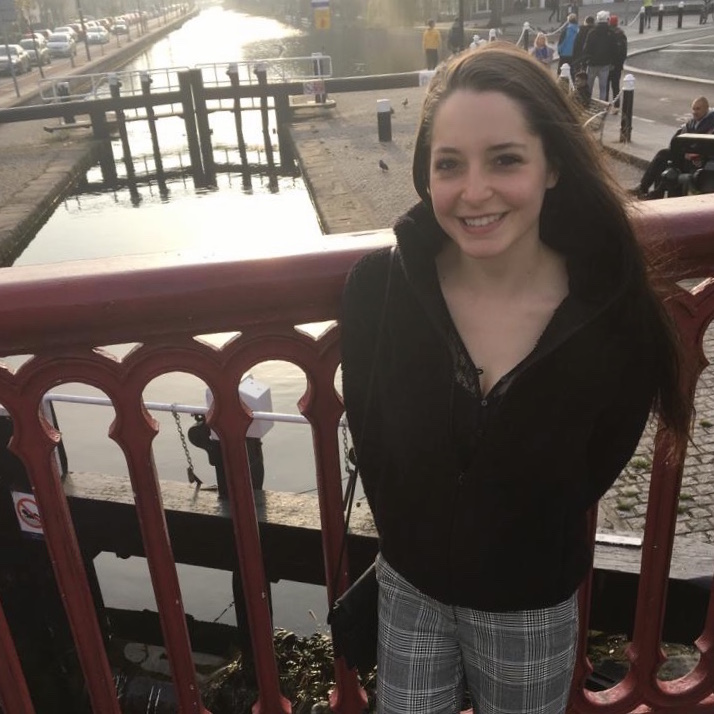 Madeline Frank
Environmental Intern

| Dublin
Drexel University
29 June 2019
Connect-123 gave me the opportunity to gain valuable career-building experience, travel to a new country, and meet wonderful people throughout the journey! I could not be more thankful for the months I spent in Dublin, Ireland as a research assistant in the botany department at UCD School of Biology and Environmental Science.
First, my work experience allowed me to gain confidence in a field that compliments my major. I was able to add a list of new skills to my resume and develop connections with professors and students who supported me along the way.
I volunteered Monday through Friday, but even so, my hours allowed me time to enjoy the city afterwards. Connect-123 hosted many events to attend, such as a tour of Jameson Distillery and a dinner at the Hairy Lemon (all of which began after working hours). Additionally, every weekend, I was able to branch out and explore other areas in Ireland. I absolutely loved visiting Galway and the Cliffs of Moher!
Events and trips, such as these, allowed me to spend time with the other connectors. It was so nice to have these people to make the experience feel comfortable and easy. It can be difficult adjusting to a new location, especially outside of your own country, but this program makes the transition welcoming, with endless support.
Thank you Connect-123 for the experience of a lifetime and thank you to everyone I have met! I could not have done this without you! 🙂
Back to all reviews
More Reviews for Environment and Sustainability Internships in Dublin