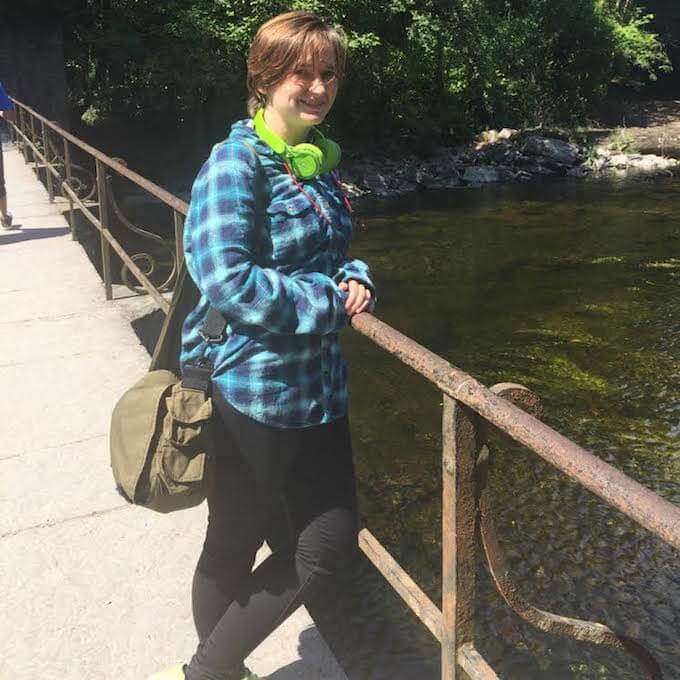 Sarah Treanor
Environmental Intern

| Dublin
SUNY at Oneoneta
13 July 2018
I completed my environmental and sustainability internship in Ireland at a Dublin-based creative studio and shop with a focus on the environment and healthcare design. From the day I started my internship, I helped make the products that were sold in the shop, as well as help manage the cash register. There was a big street festival a few weeks after I arrived, so a lot of work needed to be done to prepare. After the festival, I assisted on a project that aims to create a green corridor connecting the Botanical Gardens (located in the Northwest Inner City) to the Liffey (the river running through the center of the city). The nature corridor, it is envisioned, will create a ribbon of biodiversity and fertile ground for social innovation, green enterprise and nature-based solutions in Dublin.
The Connect-123 coordinators made sure that everyone was adjusting well to life in Ireland, and set up different events for everyone to get together at! Dublin is one of my favorite cities. It's not as big as NYC, and it also has a much more laid back atmosphere than anywhere I've been.
For anyone thinking about doing an internship abroad, I can't recommend this program enough.
Back to all reviews
More Reviews for Environment and Sustainability Internships in Dublin