Marketing Internships
Aspiring marketing gurus will find ample opportunities in Cape Town to acquire new skills, develop existing ones and get stuck in to meaningful and stimulating marketing and communications projects. Previous Cape Town marketing interns have developed and implemented social media marketing campaigns, got to grips with search engine optimization for online businesses, and explored the potential of local businesses entering overseas markets with their products. Marketing internship opportunities exist across many sectors, whether your interest lies in offering your marketing expertise to social enterprises, nonprofits, or to entrepreneurs from disadvantaged communities.
You might like these other Internships in Cape Town
---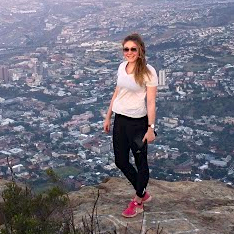 Marketing Intern
|
Berne Kirchenfeld University
Arriving in Cape Town, the Connect-123 Team welcomed me and made sure that I felt comfortable in my new home. They assured me that if I had problems or questions I could always come to them. Staying in an apartment meant meeting not only other program participants but also a bunch of locals, which is a huge privilege. It`s never gets boring, that's for sure, and you are never on your own.
Two Days after my arrival I started my internship at a marketing & online media company. I don't how the Connect-123 Team managed it to find the perfect internship for me, but they did! I wasn't so sure about what I wanted to do so I told them that I am quite open and somehow they found something that matches perfectly with my interest. I loved working there and I am sure that this internship furthers me in previous jobs. As I did my journey to South Africa straight after High School, I have no working experience and you can`t imagine how much working, but also life experience I gathered by doing this. Besides working, you can undertake a thousand things around here because Cape Town offers mountains, beaches, city enjoyments, nature reserves, everything that your heart demands. I'm not really into hiking, but this beautiful mountain landscape attracts even me.
Another advantage is the nightlife, besides the vibrant clubs and bars there is a lot going on like Jazz Festivals, Art Festivals, carnival and MANY braais. I will never forget this experience because it brought me one step closer to understanding our world.
Nothing is more exciting than foreign cultures and lifestyles and you can only get to know them by travelling. People always say that you are never too old to travel but you are never too young either!
---

Marketing Intern
|
University of San Diego
My experience with Connect-123 has been absolutely amazing!  I was terrified coming to Cape Town by myself, but Connect made it super easy to get acclimated to life in South Africa. Putting on awesome events that got us out and about in the city! My expectations were far surpassed. I am not kidding when I say that Cape Town is my favorite city in the entire world. I've traveled quite a bit in other countries around the world and other cities pale in comparison to Cape Town. The city sits nestled in the mountains and looks out to endless oceans. There is an endless list of fun activities to participate in while here, such as jumping off the world's highest commercial bungee jump, shark cage diving, hiking and surfing. It's the perfect place for anyone seeking adventure. South Africa has an extremely interesting history, which you cannot escape while visiting. Also the food is incredible! The city is filled with a vast variety of markets and restaurants that are to die for!!In terms of my work experience in Cape Town, Connect-123 set me up with the most amazing internship! I loved going to work every single day and I felt I gained incredible hands-on experience. My internship was in the exact industry I want to pursue a career in, so it was seriously spot-on! Also, my co-workers in Cape Town basically became my family there. They were definitely invested in making sure I was situated and enjoying my time in Cape Town and at work. At the end of my internship, I was offered the opportunity to continue writing for their global website once I headed back home. My internship in Cape Town will without a doubt help me professionally in the future.
---

Marketing Intern
|
University of North Carolina, Charlotte
My time in Cape Town with Connect-123 was more than I could have ever asked for. With an easy transition into Cape Town life, I found everyday to be a new adventure and it was wonderful having many other interns around to share that experience with. Whether it was hiking, shopping, going on evening outings there was never a shortage of things to do or people to do them with. Connect made it so easy and accessible for me to get comfortable by walking me to work my first day, setting up evening activities, and being very available for any questions I had along the way.Overall my Cape Town and Connect-123 experiences were unforgettable and taught me so much. From making friends to learning exactly what I want to do from my perfectly matched internship everything was amazing about my time in Cape Town. I can't wait to return to Cape Town soon.
---

Marketing Intern
|
Michigan State University
Coming to South Africa to intern for three months was one of the best decisions I've ever made. Not only was I able to explore the beautiful city of Cape Town, but also got to meet wonderful friends, make great memories, and gain valuable work experience.As a marketing intern for an environmentally focused social enterprise, I was part of several unique projects that allowed me to explore different career fields and gain a better understanding of my interests and strengths. I was entrusted to take on challenging tasks that helped me develop the skills that I will need as I continue in my career. Overall, I was grateful with the amount of responsibility that I was given, as I felt I was able to truly make a difference, while learning new things daily.None of this would have been possible without the help of Connect-123. Living in a foreign country can be challenging and overwhelming. Having the Connect-123 team to handle all of the legwork that comes with finding an internship, arranging housing, etc., allowed me to focus on making the most out of my time in Cape Town.Furthermore, it was great to have Connect-123 as a resource to answer any questions or concerns that I had.  I couldn't have asked for a better experience in South Africa and I highly encourage everyone to participate in the wonderful program that Connect-123 has to offer.
---

Non-Profit Marketing Intern
|
Michigan State University, Graduate
It didn't matter how many people from my school arrived with me.  I was still on this adventure by myself, to learn, grow, and explore this new place. It was intimidating at first, to realize I would be commuting to work independently, but after days of finally finding my routine and becoming familiar with the way the city worked, it gave me such confidence in myself that I could achieve anything and make it anywhere.The organization I worked for was an exemplary NGO and I feel so honored to have been a part of it, and I feel great knowing that I made a difference there and in people's lives in the surrounding communities.  The staff at Connect-123, and even the staff at Perspectives genuinely cared for and looked after us on a daily basis.  After a while it's almost like you're part of a family.  There are so many opporunities to meet the other students that come from around the world, thanks to the weekly evenings at all the Cape Town hot spots that Connect-123 always had planned.  It takes a lot of work orchestrating those kinds of events, especially the weekend excursions to all the major attractions within and outside the city.  The people at Connect-123 really showed me what the city was about.  Without them I would have never seen Cape Town like I do now.
---
Let's get started!