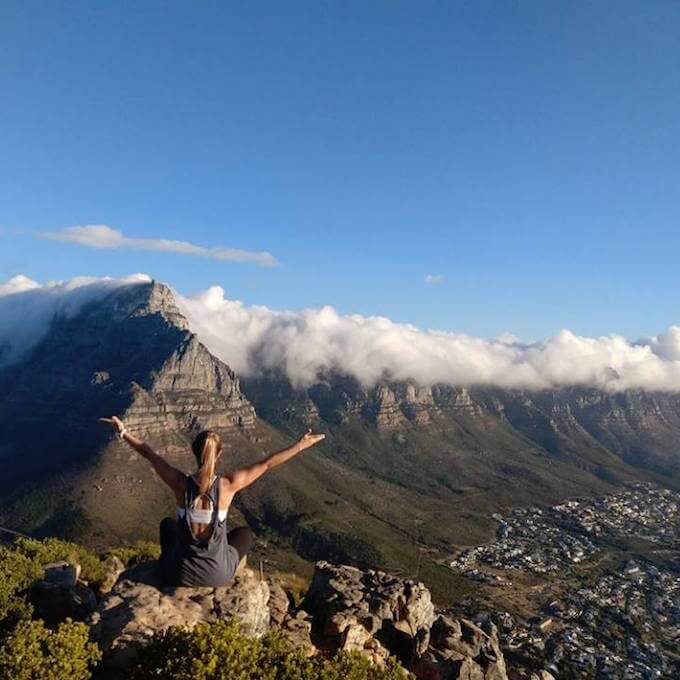 Austen Zoutewelle
Human Rights intern

| Cape Town
University of Texas at Austin
30 March 2018
Three themes emerged in my life while in South Africa: embracing adventure, exploring culture, and absorbing information.
First and foremost, living in such a naturally beautiful place provided a playground in my backyard. Each day I could find a novel, fun experience, like hiking Lion's Head to see the sunrise, choosing whether to run along the Indian or Atlantic Ocean or taking a drive out to Chapman's Peak. Intentionally capitalizing on the opportunities to fall further in love with our extraordinary world was a high priority for me.
Second, my focus while living in a new place is to immerse myself in the local culture. In Cape Town, incredible opportunities abound to engage with many diverse cultures. People prioritize relationships in South Africa and my favorite moments were spent talking with others about their beliefs and backgrounds over coffee or delicious Cape Malay meals. People's most valuable gift is a narration of their stories and the people in South Africa that I encountered were gracious in taking time to talk with me and share their experiences.
Finally, as a graduate student in Texas completing my final internship abroad, my time in South Africa focused on cross-cultural learning. I wanted to better understand how another culture approaches similar, global issues. One of the projects I completed for my degree was researching disaster preparedness in South Africa and the United States, specifically focusing on the drought in sub-Saharan Africa and Hurricane Harvey in Texas. Similarly, my internship was spent working at an organization that addresses violence against people with sexual and gender minority status in the Western Cape. I was working on compiling research that informed the organization's positions on relevant policy issues in Parliament, which was extremely similar to my work in Texas. In both contexts, I was able to see how different countries respond to and prevent problems that arise across the world.
Cape Town, for me, is a 'thin place,' meaning the line between heaven and earth is extremely thin. People make the place what it is and I am grateful to the people of South Africa who let me walk alongside them experiencing the adventure, appreciating the diversity, and learning how to create universal opportunities for growth.
Back to all reviews
More Reviews for Human Rights Internships