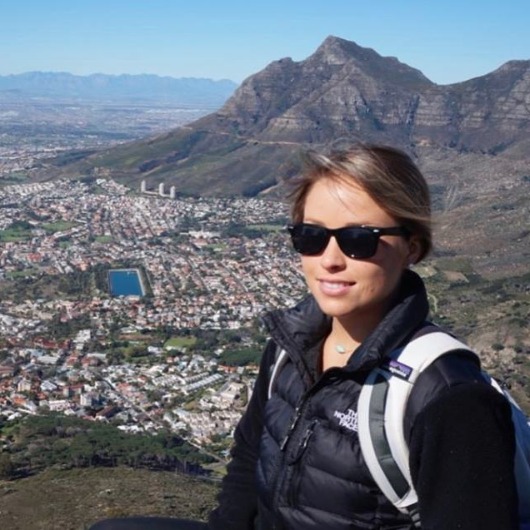 Tess Freydberg
Human Rights Intern

| Cape Town
University of Texas at Austin
21 October 2015
After graduating college, I knew that I wanted to travel and gain more life and work experience before finding a full time job. I've done a lot of traveling but chose Cape Town because it seemed so different from everywhere else I've been.
Connect-123 helped set me up with the perfect internship and made sure I felt comfortable while I was here. I worked at a Women's Education and Training Trust and it completely opened my eyes to the struggles that many women in Cape Town face. I got to see and learn so much and am forever grateful for the experience!
When I wasn't working I was always busy! Connect-123 plans a lot of excursions and you can meet a lot of people if you want to. I never felt bored or lonely! Cape Town is an amazing city with such a different culture than anywhere I've visited. I love that there was so much to do; hike the mountains, relax by the beaches, shop, eat great food, go clubbing, endless excursions, etc. You will not get bored!
I will definitely miss Cape Town and everyone I have met!
Back to all reviews
More Reviews for Human Rights Internships