Environment and Sustainability Internships
If you're passionate about the environment and about encouraging more sustainable practices then there is an abundance of relevant environment and sustainability internship opportunities in Cape Town that we can facilitate. As well as helping communities become sustainable through urban food gardens and alternative household energy solutions, previous interns have been involved in research and monitoring of the wildlife trade, and in work in national parks including biodiversity management and clearing alien vegetation. Your passion and expertise will be matched to the right internship for you!
You might like these other Internships in Cape Town
---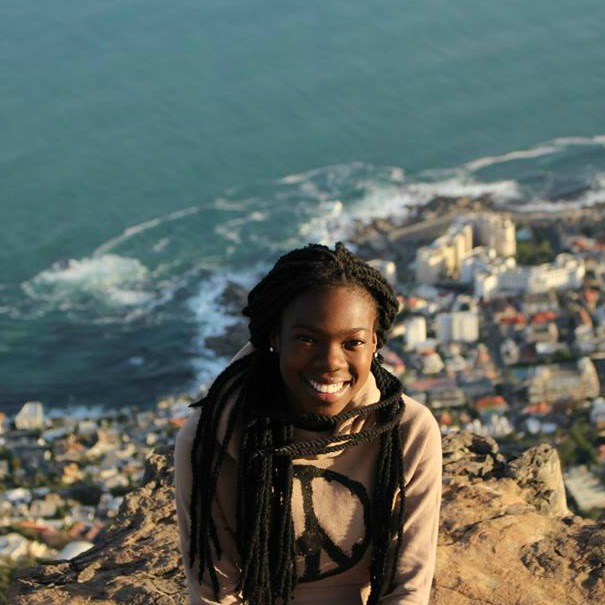 Sustainable Development Intern
|
Kwame Nkrumah University of Science and Technology, Ghana
My time in Cape Town was absolutely adventurous, educative and life changing. I was able to mingle with people from all over the world and gained so many experiences. Working at a company that was solely run by interns gave me a great responsibility to the position I was given. I had to contact investors and organise events with the world design capital and also help upcoming entrepreneurs. I plan on working on something financial related but on my arrival at the company the opportunities I had made me realise what I really wanted to do. Working in a social enterprise help me use my people skill as well us learn a lot from my co-workers. Not only did I gain a good work experience but had so much fun that there was never a dull moment. The people I met were incredible and we all became good friends. We went on road trips together and planned so many activities. Weekends were always something we looked forward to. Cape Town has so much to offer and we couldn't wait to explore the depth of it and its history. Our Saturday routine to The old Biscuit Mill, hiking the mountains, touring around the beautiful Stellenbosch for wine tasting, visiting townships, going for music festivals were all memorable. The people in Cape Town were heart-warming and Connect-123 was always there to assist us whenever we needed anything. I felt I was safe because their office was in the same building as we were so it was easy to get assisted by them. I will never trade my time in Cape Town for anything else, it was my best spent summer ever. I gained the opportunity to be independent and learn so many new cultures and be able to mingle with people from different countries. I am glad I made the decision to travel to Cape Town and through Connect-123.
---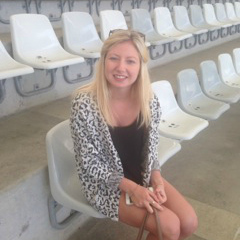 Environment / Sustainability Intern
|
Leeds Metropolitan University, UK
Over the summer I spent 3 months completing an internship at an environmental company who are based in Cape Town. I was part of their Product and Reach team mainly assisting the product team members with sales and fundraising. Any nerves and worries I had about working for a company in such a new country were cast aside after my first day at work. Being able to work with such a like-minded team who are so passionate about the environment and sustainable living was truly a privilege. I met some amazing people during my time in Cape Town who I will never forget, it astounded me that how in such a short space of time friends can become like family. In completing my internship I learnt a wide variety of new skills especially when it comes to understanding different cultures and interacting with people who hold different values and perspectives.No words or pictures can ever capture just how wonderful Cape Town is from the food markets to the vibrant nightlife on Long Street there really is something for everyone. You will never be bored in Cape Town there is so much to do but I recommend you make time to see the other side of South Africa the not so touristy one, make sure you leave time to visit one of the local Townships, meet some of the people and experience what true happiness really means. The thing that stands out most for me about Cape Town is the hospitality of each individual, if I can give you one piece of advice it would be not to travel to South Africa with expectations from what you have read or been told by others, go with an open mind. I cannot not praise Rachel and her team at Connect 123 enough for what they do, I urge anyone who is thinking about doing an internship in Cape Town to go for it, believe me you will not regret it!
---

Environmental Policy Intern
|
Michigan State University
On my study abroad in Cape Town I had an internship with a branch of an international conservation organization. They dealt with fishery trade issues, I spent most of my time researching and gathering information about these issues and the possible resolutions for these problems. I learned so much about the environmental policy field that I would have never gotten in a classroom. I was able to see the day to day work and what it takes to get studies and new policy made.It was an invaluable experience made better by the fact that I was surrounded by the beauty and unique culture of South Africa. Connect-123 provided everything that I needed to have a rewarding and safe experience in Cape Town. I injured myself in an accident unrelated to my internship and the ladies of Connect-123 were so helpful and kind to me, they helped me figure out all the paperwork and bills and were with me every step of the way, I really can't thank them enough. Overall it was a once in a lifetime experience in a beautiful and interesting place.
---

Sustainable Development Intern
|
University of Winnipeg
I am an International Development Studies student from Winnipeg, MB (Canada). I had been to South Africa in 2004, and dreamt of returning ever since. For my practicum, I decided to return to Cape Town. I did a lot of research and came across Connect-123 who offered to find me a placement. I was interested in putting into practice some of what I've learned in school regarding Monitoring & Evaluation, especially with small scale community projects.Connect-123 set me up with an organization dedicated to supporting urban agriculture in the townships of Nyanga and Khayelitsha. On my first day I was taken on a tour of one of the community garden projects. I was overwhelmed with the obstacles this organization faced and overcame in bringing small scale agriculture back to South Africa. It is incredibly encouraging to see Cape Town's urban poor growing fresh vegetables year round to feed their families.  The dedication of the staff, and the resilience of the gardeners continues to inspire and make me aware of the various social benefits stemming from such projects which focus on community building.Working in the heart of Nyanga also gave me the opportunity to learn a bit of Xhosa, as well as be exposed to what life is like for South Africa's urban poor, and the challenges they face daily. Three months was not nearly enough time to soak in all the information I was attempting to process. It is an experience that has renewed my passion for this beautiful country, and has me wanting to come back for more. Thank you, Connect-123, for the wonderful job in finding me such a perfect place to learn and put my skills into practice!
---

Sustainable Development Internship
|
University of Guelph, Ontario
To be totally honest, this internship is exactly what I was looking for. Not only am I going to be able to make a significant contribution to the pollination programme but, I'm also going to help put together another research paper with the head of the division…i.e., if I do a good job over the next little while I get PUBLISHED in an academic journal as full co-author! Pretty sweet man. This is really just a cool place to work with a wicked location and tonnes of other scientists doing all kinds of interesting things. The work is relatively hard, but the experience is proving itself to be more than I could have hoped for. Guess this is a good time to say thanks for doing a great job hooking me up with this opportunity.
---
Let's get started!