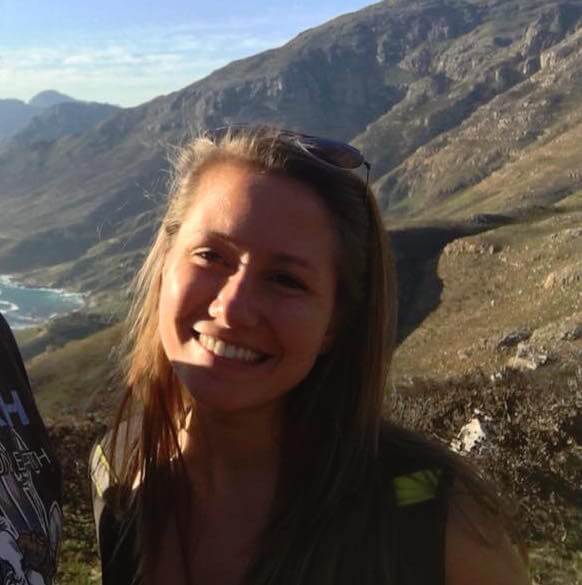 Christine De'Antonis
Health Care Intern

| Cape Town
Northeastern University
7 June 2016
I couldn't have asked for a better experience during my four months in Cape Town. I gained professional experience through my internship at the Groote Schuur Hospital as well as increased cultural awareness through my everyday social encounters. I had a lot of fun both during my job, interacting with patients and coworkers, and outside of work exploring the city and South Africa as a whole. I gained a well-rounded experience through Connect-123 achieving job exposure as well as enjoyment.
My internship in the Cardiothoracic Surgery Department at Groote Schuur definitely provided me with medical exposure that I would have had difficulty finding in the United States. My primary responsibility was to work on a clinical trial research project that compared two different types of mechanical valves used in valve replacement surgeries. On top of this I was able to interact with patients, attend ward rounds, observe both cardiac and thoracic surgeries and assist with some responsibilities within the ward. My coworkers were all extremely friendly which made going to work enjoyable, and all of the consultants, registrars, and medical students were more than willing to teach us each day, which allowed me to learn so much about cardiothoracics and medical practice as a whole. Upon entering this internship, I hadn't quite had my mind made up about whether or not I wanted to pursue a career in medicine, but after this experience I now know that this is what I want to do in life.
On top of this, my time spent outside of my internship was wonderful. I made so many new friends from all over the world and I felt that I was able to fully immerse myself in the culture of Cape Town. Connect-123 set up numerous social events that made meeting other interns very easy, and they made sure that no one ever felt lonely in the foreign city. Over the four months I was able to do everything from bungee jumping in the Eastern Cape of South Africa, to hiking numerous mountains surrounding Cape Town, to wine tasting in the vineyards, and so much more. I had the experience of a lifetime through this program and I am so grateful to have received this opportunity.
Back to all reviews
More Reviews for Medical and Health Care Internships in Cape Town