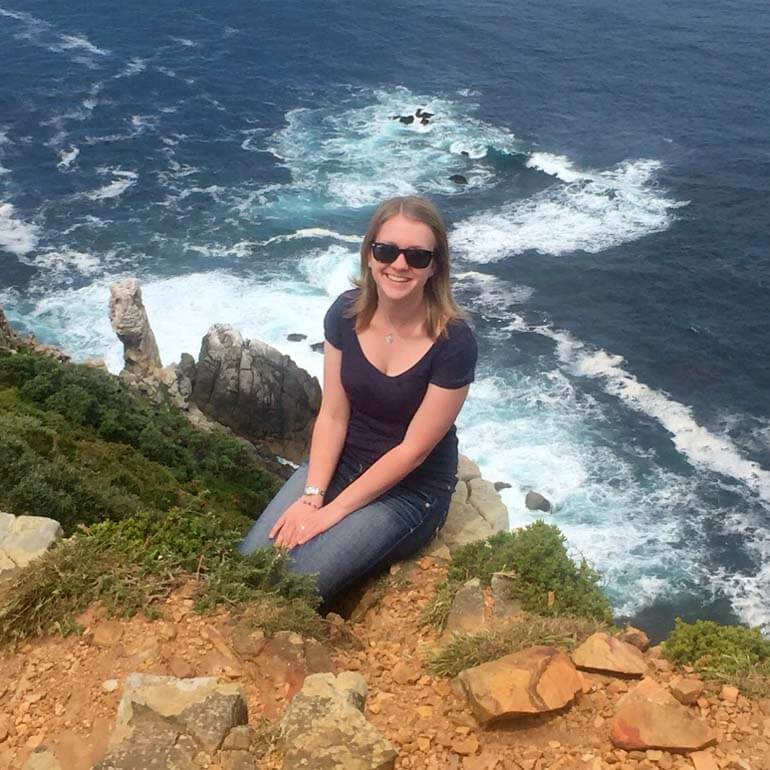 Kristen Nuttall
Health Care Intern

| Cape Town
Northeastern University
30 November 2015
My internship experience in Cape Town was the best five months of my life. As a nursing student, I worked in a pediatric orthopedic hospital and learned more than I thought possible. I was able to work with the children and learn nursing skills in the wards. Additionally, I went on ward rounds with doctors, participated in a club foot clinic, and worked in surgery two days a week. The doctors and nurses I worked with were incredibly kind and went out of their way to teach me so many things. Not a day at work went by without me learning or doing something new.
Outside of work, I had the most wonderful time exploring Cape Town. It is a beautiful city with an endless amount of things to do. I hiked mountains, went to an infinite amount of food and shopping markets, visited incredible beaches, went to wine farms, surfed…the list could go on forever. I also had the opportunity to fly up to Zambia and see Victoria Falls.
Best of all, I made amazing friends who I know will be my friends for life. The staff at Connect-123 was very helpful anytime that I needed them! I felt like I could always pop up to their office if I needed questions or advice. The activities that they did for us also helped me meet other interns and explore the city. I would not trade this experience in Cape Town for anything. I am grateful beyond words for the most amazing five months that I have ever had.
Back to all reviews
More Reviews for Medical and Health Care Internships in Cape Town